ACLU files complaint against CBP over unwarranted device search of Apple employee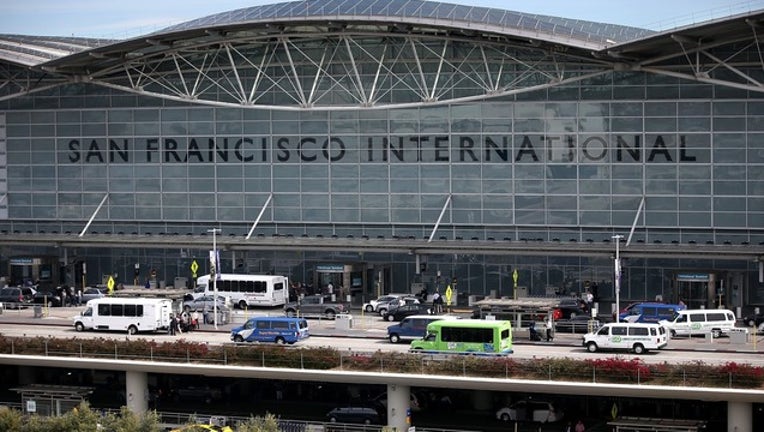 article
SAN JOSE, Calif. (KTVU) - A Silicon Valley executive executive has filed a complaint through the American Civil Liberties Union against the U.S. Customs and Border Protection, alleging armed federal agents tried to force him to hand over his phone and laptop passcodes -- against his company's nondisclosure requirements - and denied him access to a lawyer.
The complaint was filed with the Office for Civil Rights and Civil Liberties of the U.S. Department of Homeland Security on behalf of Andreas Gal, a Hungarian-born US citizen and tech entrepreneur. Gal is currently an employee at Apple, and was the former CTO of Mozilla, a software non-profit that's best known for making privacy-focused tools, which include the Firefox browser. 
In a statement posted on Tuesday, the ACLU of Northern California stated that Gal was subjected to interrogation and retaliation by the CBP for questioning the unwarranted search of his electronic devices on November 29, 2018 at the San Francisco International Airport.  
"On this trip, the kiosk directed me to a Customs and Border Patrol agent who kept my passport and sent me to secondary inspection," Gal wrote in a blog published Tuesday. "There I quickly found myself surrounded by three armed agents wearing bullet proof vests. They started to question me aggressively regarding my trip, my current employment, and my past work for Mozilla, a non-profit organization dedicated to open technology and online privacy."
KTVU reached out to the CBP's media relations team with a request for a comment or rebuttal but did not immediately receive a reply. 
According to a report filed in late 2018 by the Office of the Inspector General  the CBP searched over 29,000 devices belonging to US inbound passengers in 2017. 
The agents proceeded to search his belongings and demanded that Gal unlock his smartphone and laptop. Gal, who is bound by the company's non-disclosure agreements, asked to speak to a lawyer before giving CBP officers access to his devices. CBP officers repeatedly told Gal that he had no right to an attorney and threatened him with criminal prosecution, according to the ACLU.  
Gal was allowed to leave with his devices after an extended interrogation. However, his Global Entry card was taken and he was told his privileges would be revoked because he refused to comply with the search. 
Gal has been an opponent of warrantless mass surveillance, and a strong opponent of the current administration's policies. "My past work on encryption and online privacy is well documented, and so is my disapproval of the Trump administration and my history of significant campaign contributions to Democratic candidates. I wonder whether these CBP programs led to me being targeted,"  Gal wrote. 
The complaint filed by ACLU demands an investigation into whether CBP's interrogation and search of Gal was consistent with the First and Fourth amendments of the U.S. Constitution, as well as a comprehensive review of CBP's policies to determine if they are consistent with the agency's obligations under the U.S. Constitution and laws.
"Digital devices contain huge amounts of personal data about our lives and our work," said Jacob Snow, ACLU of Northern California staff attorney. "Border Patrol agents should not be able to access this data without a search warrant."