Alex Murdaugh's slain son, Paul, allegedly strangled ex-girlfriend
The slain son of accused murderer Alex Murdaugh allegedly choked and beat his ex-girlfriend, Morgan Doughty, and once had his family help him cover up a serious drunk driving crash in 2017, according to an explosive new documentary.
Doughty, 23, spoke out for the first time about the alleged abuse at the hands of Paul Murdaugh, 22, in the Netflix documentary "Murdaugh Murders: A Southern Scandal."
The three-part series aired Wednesday during the fifth week of Murdaugh's double-murder trial in Walterboro, South Carolina. 
The disgraced scion of a once-powerful legal dynasty is accused of fatally shooting his wife, Maggie, 52, and youngest son Paul in June 2021. 
ALEX MURDAUGH: TIMELINE OF ONCE-POWERFUL SOUTH CAROLINA LAWYER'S SPECTACULAR DOWNFALL
Doughty, who began dating Paul in high school, said he attacked her one night when they were staying in a hotel to celebrate his brother Buster's graduation.
"He had been so intoxicated," she recalled. "We had finally gotten to bed and for some reason Paul kept, like, kicking me. I yelled at him, and then he got on top of me, and I just remember him screaming, 'I told you to shut up,' just holding down my throat. I just remember then he, like, punched me really hard in the knee right here."
Doughty broke down in tears as she recounted the harrowing assault.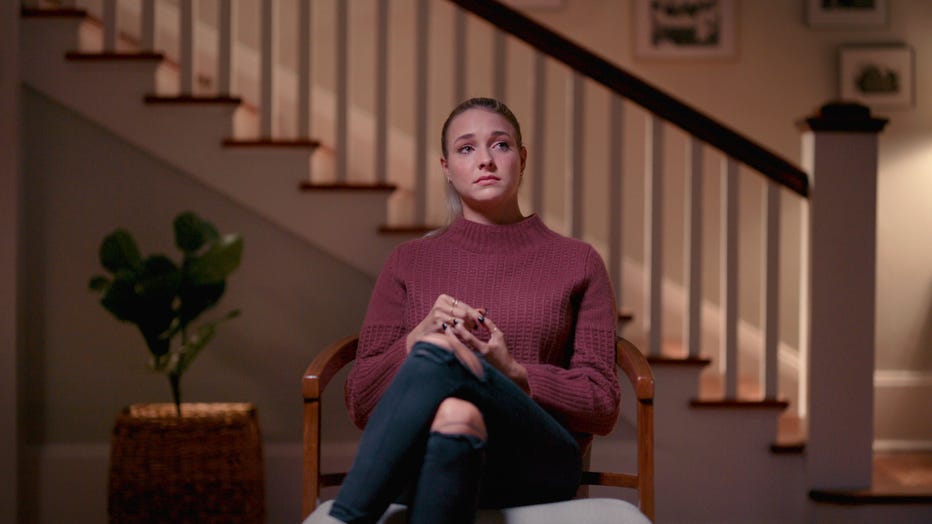 Morgan Doughty in an interview for the Netflix documentary "Murdaugh Murders: A Southern Scandal." (Courtesy of Netflix)
The family's nanny and housekeeper, Gloria Satterfield, warned her about Paul before she died in an alleged slip-and-fall at the Murdaugh's hunting estate in Islandton, South Carolina.
"Gloria was like, 'You know how he is, and you're just either going to have to learn how to deal with his temper, or you need to get out,'" Doughty said.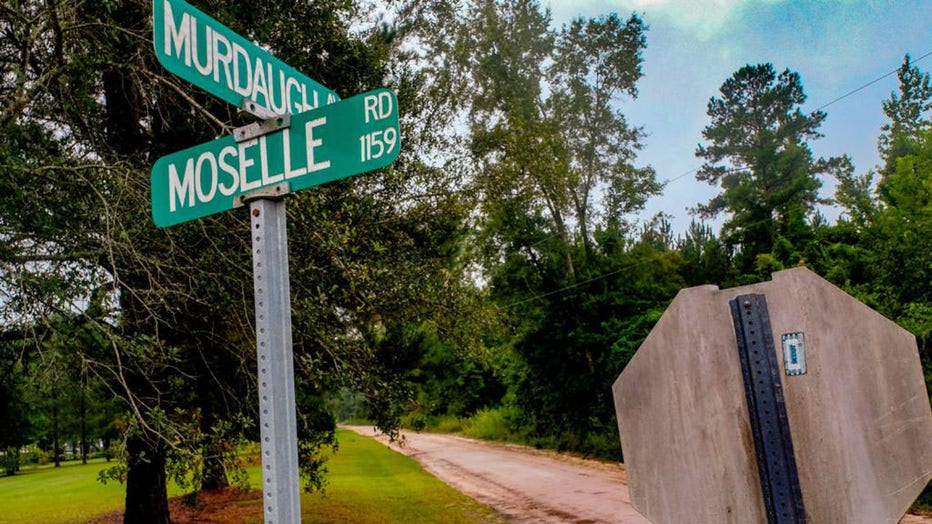 Murdaugh Avenue, a dirt road as seen on Sept. 16, 2021, connects Moselle Road to S.C. Hwy. 63, also known as Sniders Highway. The intersection is about 3 miles from Alex Murdaugh's home, where on June 7, his wife Maggie and son Paul were found murder
Paul's ex-girlfriend recounted another disturbing incident when Paul allegedly drunkenly crashed his truck after a Christmas party in 2017.
She had been driving him home on Christmas Day when he demanded the wheel, then lost control and ended up in a ditch.
She tried to call 911, but he snatched the phone from her and called his father and his late grandfather and retired prosecutor Randolph Murdaugh III.
Before Randolph Murdaugh III retired in 2005, the family had for 87 years controlled the 14th Circuit Solicitor's Office, which oversees five counties in South Carolina's Lowcountry.
Paul's mom, dad and grandfather showed up at the scene and scrambled to hide guns and beer before police arrived, Doughty alleged.
The accident foreshadowed a 2019 boat wreck that killed 19-year-old Mallory Beach. 
Paul had a blood-alcohol level three times the legal limit when he slammed his father's boat into the Archer's Creek Bridge, killing Beach and injuring four friends, including Doughty.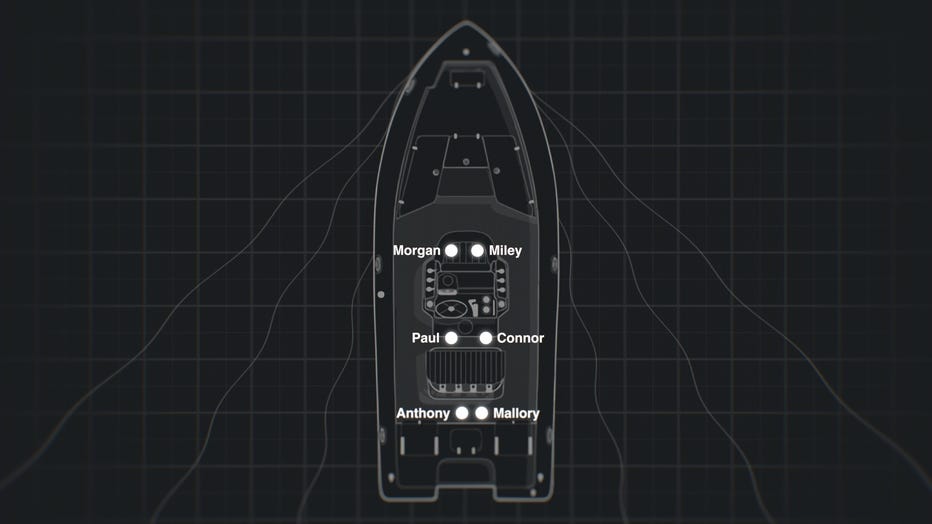 A rendering of where the boat occupants were believed to have been sitting ahead of the crash. (Credit: Murdaugh Murders: A Southern Scandal / Netflix)
MURDAUGHS REACH SETTLEMENT WITH FAMILY OF MALLORY BEACH, WHO DIED IN FATAL 2019 BOAT CRASH
Before the collision, Doughty said, Paul had slapped and spit on her. At the hospital, Paul's father and grandfather rushed to his side and allegedly tried to interfere with the investigation.
Paul was eventually arrested and charged with three counts of boating under the influence. The tragic accident led to a $50 million wrongful death lawsuit that triggered the Murdaugh dynasty's spectacular downfall.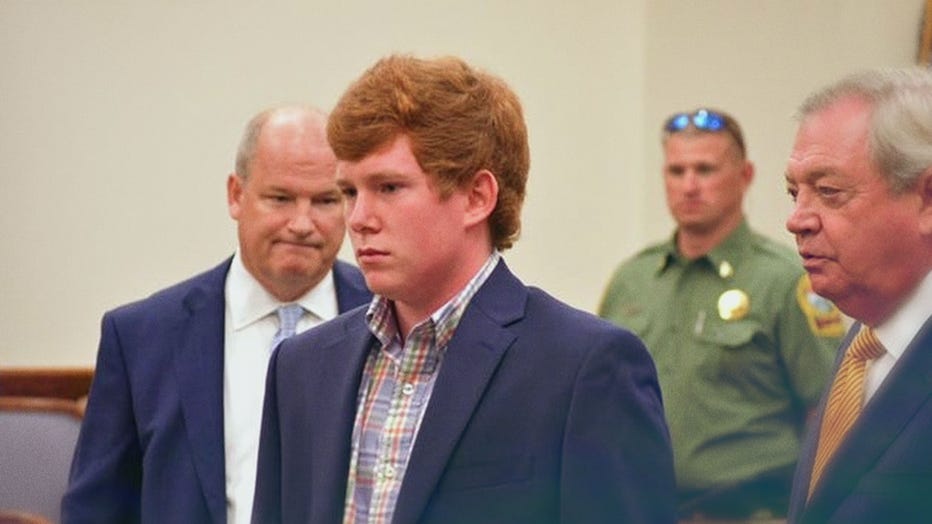 (Center) Paul Murdaugh is pictured during an arraignment hearing in 2019. (Credit: Murdaugh Murders: A Southern Scandal / Netflix)
The new series also probes two mysterious deaths linked to the Murdaugh family: Satterfield's suspicious slip-and-fall in 2018 and the alleged hit-and-run of 19-year-old Stephen Smith in 2015. 
ALEX MURDAUGH'S LAWYER, DICK HARPOOTLIAN, AIMS GUN AT PROSECUTORS, SAYS 'TEMPTING'
Murdaugh admitted to stealing a $4.3 million insurance settlement from Satterfield's surviving sons, and Smith was rumored to be Buster's secret lover. 
A spokesperson for the South Carolina Law Enforcement Division previously announced fresh probes into both deaths.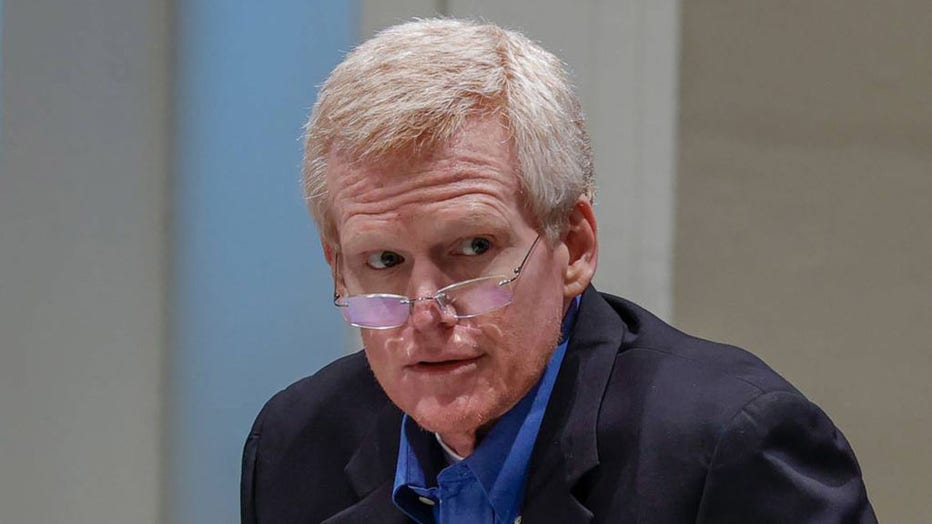 Alex Murdaugh sits in the Colleton County Courthouse in Walterboro, South Carolina, as his attorneys discuss motions in front of Judge Clifton Newman on Dec. 9, 2022. (Tracy Glantz/The State/Tribune News Service via Getty Images)
The team behind the latest documentary told Vanity Fair it had uncovered new Murdaugh scandals that did not make it into the series.
CLICK HERE TO GET THE FOX NEWS APP
"There are additional crimes that have occurred that we have the scoop on — corruption that goes far wider than Hampton, South Carolina. That goes to the state and to the federal level," filmmaker Jenner Furst told the magazine.  
The documentary team hopes to use the material for additional episodes.