All teachers at Sunnyvale elementary school forced to transfer to other schools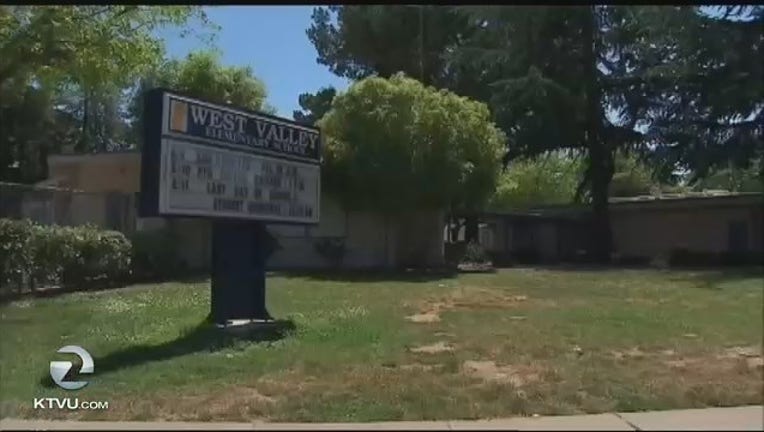 article
SUNNYVALE, Calif. (KTVU) - Teachers at West Valley Elementary in the Cupertino Union School District who were told they could reapply for their jobs, now won't have that chance at all.
This latest twist is angering both parents and teachers alike. It is a very different message than they got earlier in the week.
On Thursday afternoon teachers attended a meeting at the union office to try to make sense of it. At West Valley Elementary, teachers came to clean out their classrooms and to commiserate.
Next year, none of them will return.
"This has been my community, my family. And to see it break up like this... there's no words to really explain that," says teacher Kathleen Opyd.
At a meeting Monday, parents were told about a year's worth of tension at the school and about problems with leadership, and unity. Administrators said the fix would be having all teachers reapply for their jobs. Those who showed commitment would get them back.
On Wednesday night, that changed.
"I called the district on Wednesday and told them we need to be honest. The teachers aren't going to have an opportunity to come back to West Valley," says Dave Villafana, President of the Cupertino Education Association.
The teacher's union, the Cupertino Education Association, believed the interviewing process, as set up by the district wouldn't be fair to everyone.
"Some probably would have gotten their jobs back, others probably not. And how would that be fair to one person as opposed to another. It would not be equitable," says Villafana.
So they asked for a change, outlined in this memorandum of understanding, stop interviewing and transfer everyone.
The Superintendent of the Cupertino Union School District says they obliged.
"We never at any point were told not to do it. We were never asked not to do it. And we were actually told there was support for it," says Superintendent Wendy Gudalewicz.
Teachers say they feel blindsided.
"I have never heard of an instance where they have treated teachers this way or negated the educational experience for the children and their parents," says teacher Kathy White.
"That's just totally unfair. Every one of these teachers is phenomenal. I don't know why this is happening," says parent Rick Gladfelter. "I love the school. I love the kids and I love the teachers. I don't want to see it change."
Twenty-five teachers and 15 other staff members are affected. They'll all be moving to other schools in the district.