Alleged Sonoma County heroin distribution ring members arrested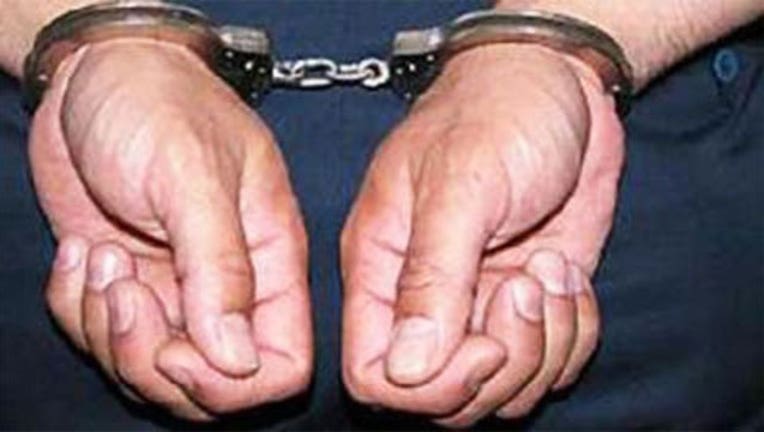 article
SONOMA COUNTY, Calif. (KTVU and wires) -- Bay Area law enforcement agencies have arrested the alleged leader and three alleged co-conspirators of a heroin distribution ring that sold the drug in Sonoma County to people addicted to prescription opiates, a Santa Rosa police sergeant said.
The Santa Rosa police Department investigated the large-scale distribution of the drug after detectives heard about the heroin sales in Santa Rosa, Guerneville and Sonoma County, Sgt. Rich Celli said. 
Over 10 months, detectives were contacted by people who either had been arrested for or were contacted about possessing or being under the influence of heroin, Celli said.
Gage Nichol Wynne, 22, of Guerneville was identified as the alleged supplier of high-grade heroin throughout Santa Rosa in late 2014 and 2015, Celli said.
Police learned Wynne fled Sonoma County in early 2015 because he feared he would be arrested, and he established a new distribution network in Alameda County and San Francisco, Celli said. Detectives also learned Wynne was getting the drug in San Diego, or Tijuana, Mexico.
Wynne had narcotics organization associates in Alameda, San Mateo and San Francisco counties, Celli said. On Saturday, detectives learned Wynne went to Tijuana, and detectives monitored him as he returned to Sonoma County.
When Wynne's car was stopped at 11 p.m. Saturday on Interstate Highway 5 near Altamont Pass, Livermore police detectives found two kilos of heroin in a hidden compartment, Celli said.
Wynne's mother Barbara Loza and Henry Weiss, 27, of San Francisco, were in Wynne's vehicle, Celli said.
Loza was involved with Wynne in at least one heroin transaction in Alameda County earlier this year, and Weiss was helping Wynne's heroin transactions throughout the Bay Area this year, Celli said. All three were arrested based on evidence from the traffic stop.
Search warrants were served between Saturday and Monday as residences in Menlo Park, Wynne's and Loza's primary residence, and in San Francisco, Alameda, Guerneville and Forestville.
Detectives found $100,000 in cash, assault rifles, handguns, ammunition and evidence of narcotics sales in the Menlo Park residence, Celli said.
At Weiss' residence in San Francisco, detectives found an ounce of suspected cocaine, and evidence of narcotic sales and past heroin distribution, Celli said.
Wynne was using the Alameda apartment as a stash house, or safe location, for drug sales, Celli said. The elderly grandmother of one of Wynne's alleged co-conspirators lived in the house, but she had no knowledge of the narcotics activity.
Santa Rosa and Sonoma County sheriff's office detectives searched a property in Guerneville Monday that contained residences allegedly used by Wynne for safe or stash houses. Detectives found evidence of narcotics sales, 400 maturing marijuana plants and a hash oil lab, and several people at the property fled as officers arrived, Celli said.
Detectives learned that Abraham Moran, 26, of Forestville and Wynne were responsible for the marijuana cultivation and processing in Guerneville, Celli said. Moran was booked in the Sonoma County Jail on suspicion of possession of a honey oil hash lab, cultivation of marijuana and four outstanding warrants.
Wynne, Loza, Weiss and Moran were arrested and booked on narcotic-related charges, Celli said. Arrests of other alleged co-conspirators are pending a review by the Sonoma County District Attorney's Office.
Celli said the suspects targeted a specific group of opiate or heroin addicts in Sonoma County and the Bay Area.
Finding OxyContin and other opiates has become problematic throughout the country resulting in the increased use of heroin, and Wynne was a significant trafficker to that type of addict, Celli said. 
The San Mateo Sheriff's Office, San Francisco Police Department, Alameda Police Department and Drug Enforcement Administration also took part in the investigation.