Allen says he's playing against the Warriors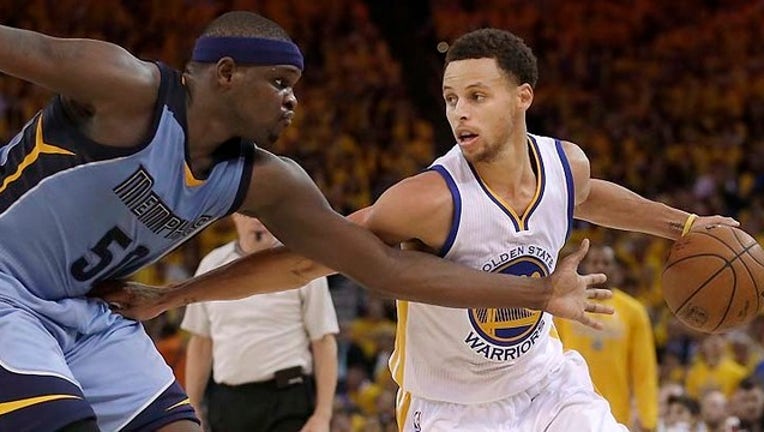 article
MEMPHIS, Tenn. (AP) — Grizzlies guard Tony Allen says he's definitely playing Game 6 against the Golden State Warriors with Memphis needing a win to avoid elimination trailing their Western Conference semifinal 3-2.
Allen said after Friday morning's shoot around that he's obviously fighting an injury but will come out to help his teammates as much as he can.
The guard missed the final nine games of the season with a strained left hamstring before returning for the postseason. He has 24 steals in nine playoff games before sitting out Wednesday night's 98-78 loss to Golden State.
Memphis coach Dave Joerger says they rested Allen in Game 5 to give the guard three days of rehabilitation but says Allen's injury is "pretty severe" and won't heal until the season ends.
Monday morning when the week started, the Warriors were down 2-1 in their series. Now two wins and five days later, they head into Memphis Friday night just one win away from the conference finals.
The Warriors are looking to close out a second playoff series in the same postseason for the first time since winning the 1975 NBA title, and their confidence is high coming off a pair of impressive routs of the Grizzlies.
Golden State coach Steve Kerr just wants his Warriors to finish off the Grizzlies — now.
"You go get it done," Kerr said. "It's going to be tough on the road against an excellent team. But if we can continue to play the type of defense that we have shown the last couple of games then we'll have a chance to do so."
The Warriors have started knocking down 3s again with 14 in each of the past two games. They also figured out how to smother one of the league's best inside scoring teams, holding Memphis to 37 of 98 shooting in the paint in that span.
All that poor shooting means neither Grizzlies forward Zach Randolph nor center Marc Gasol are getting to the free throw line. Randolph has attempted only three free throws the last two games combined, and Gasol is just 7 of 8. Worse, Gasol is 15 of 41 with both men taking too many shots too far away from the basket.
Gasol said the Grizzlies have to get position closer to the basket quicker and beat the Warriors to their preferred position. They also need someone to knock down some perimeter shots to force Golden State to back somebody out defensively.
"We'll give it everything we have, and hopefully it will work out for us," Gasol said. "We're going to try to execute a little better, hold the ball as long as we have to."