Almost 11,000 auto thefts in Oakland this year, or 40 per day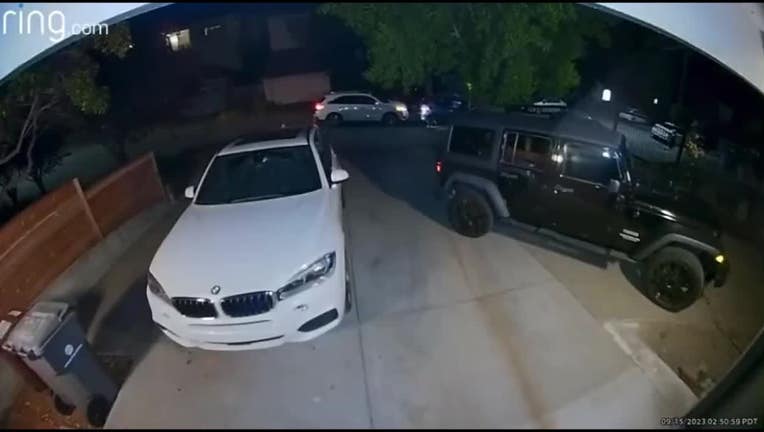 article
OAKLAND, Calif. - With the rise in Oakland's crime rate a reigning concern for many of the city's residents and businesses, new figures showed that the number of auto thefts have hit an astounding 10,823 so far this year. That's an average of more than 40 vehicles stolen a day and the highest since records dating back 15 years.   
According to figures from the Oakland Police Department's (OPD) weekly crime report, ending in the week of Sept. 24, there were 7,167 motor vehicle thefts reported in the city this time last year. 
With more than three months left of 2023, the current number has already surpassed those reported in all of 2022, which saw in total 9,859 vehicle thefts. 
SEE ALSO: Karate instructors stop attempted carjacking in Oakland
It's also higher than any annual total dating back to 2008, according to OPD's citywide crime statistics.
ANNUAL MOTOR VEHICLE THEFT TOTALS:
2008: 8,056                                               2016: 7,980  
2009: 6,284                                               2017: 6,938  
2010: 4,591                                               2018: 6,209                            
2011: 6,007                                               2019: 6,477
2012: 7,119                                               2020: 8,737
2013: 7,875                                               2021: 9,349 
2014: 7,487                                               2022: 9,859 
2015: 7,609
(Source: Oakland Police Department)
A recent analysis by Marketwatch said Oakland ranked number one, among all U.S. cities with at least 100,000 residents, when it came to auto thefts.
The analysis was based on figures from the FBI's 2019 crime statistics, with federal data showing Oakland with 5,041 auto thefts that year, giving the city a rate of 1,161.4 thefts per 100,000 people.
Oakland police acknowledged that the epidemic was one that had their concerted attention, telling KTVU in an email, "The Department is closely tracking this current crime trend."
Police officials said as part of efforts to combat that trend, the department was working with the Alameda County Regional Auto Theft Task Force (ACRATT), a multi-agency operation aimed at cracking down on vehicle thefts and burglaries.
SEE ALSO: Oakland merchants plan to strike, small businesses hurting due to crime
Officials also said another way OPD commanders were working to address the problem was to deploy officers in the areas of the city where increased thefts were occurring. 
The latest numbers showed the district known as "Police Area 5," the East Oakland, Knowland Park beat, had the highest number of motor vehicle thefts so far this year with 2,076 cases reported.  
The second highest, with 1,777 incidents of vehicle thefts, was also in East Oakland, in "Area 4," which covers the Mills and Leona neighborhoods and includes the business districts of Fruitvale and Macarthur Boulevard.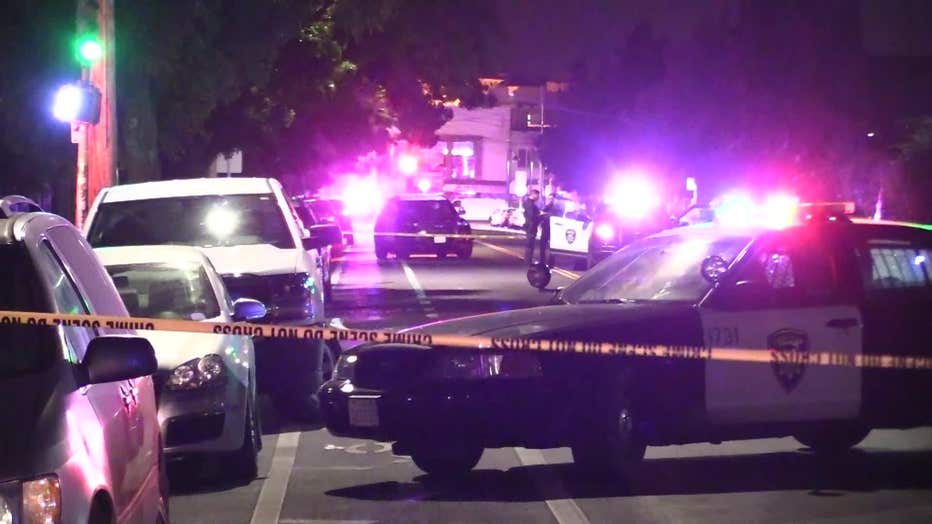 Oakland police said three people were wounded in a shooting on 35th AVenue on July 22, 2023. (KTVU FOX 2)
Other notable crime statistics from OPD showed that violent crimes were also up citywide, seeing a 21% year-to-date (YTD) change. 
The number of violent crimes, which included homicide, aggravated assault, rape, robbery stood at 5,619 so far in 2023. There were 4,655 this time last year. All of 2022 saw a total of 6,120 violent crime cases. 
The number of homicides so far this year stood at 91, a slightly lower figure than the 93 cases this time a year ago. 
Citywide, there was an increase in overall robberies with 2,720 cases reported, compared with 2,040 this time last year, a 33% YTD percent change. 
And among the types of robberies, those targeting residential properties saw the biggest increase with 69 cases reported so far this year, a 50% YTD change, according to police crime data.
"The Department urges all residents to be vigilant and aware of their surroundings and to report any suspicious activity immediately," police said, advising victims or anyone with information about suspects involved in crimes to contact OPD investigators at 510-238-3326.