Almost 500 firearms turned in during gun buyback event in San Mateo County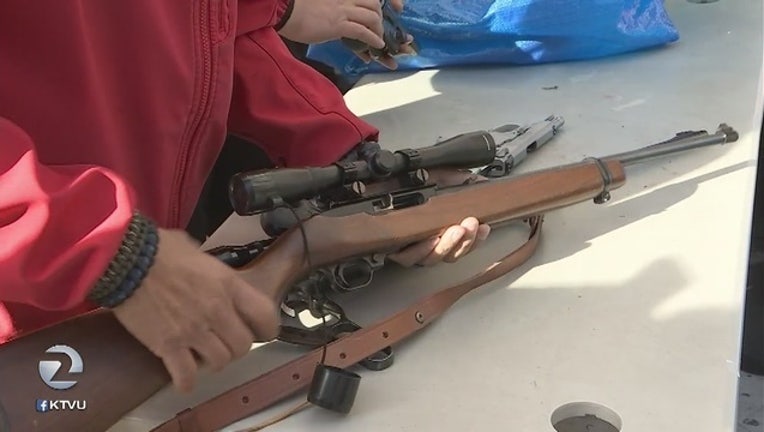 article
OAKLAND, Calif. (BCN) - Santa Mateo County sheriff's deputies collected almost 500 guns for destruction at a gun buyback event on May 5, the sheriff's office reported.
The anonymous buyback took place at 1402 Maple St. in Redwood City. All firearms will be destroyed after they are processed, according to the sheriff's office. 
Residents submitted 427 firearms, including several assault rifles. They received up to $100 in cash for a handgun, shotgun or rifle and up to $200 for an assault rifle.
The sheriff's office said the large turnout will make the county a safer place to live and work.