Annual Alcatraz New Year's Day swim in frigid waters cut short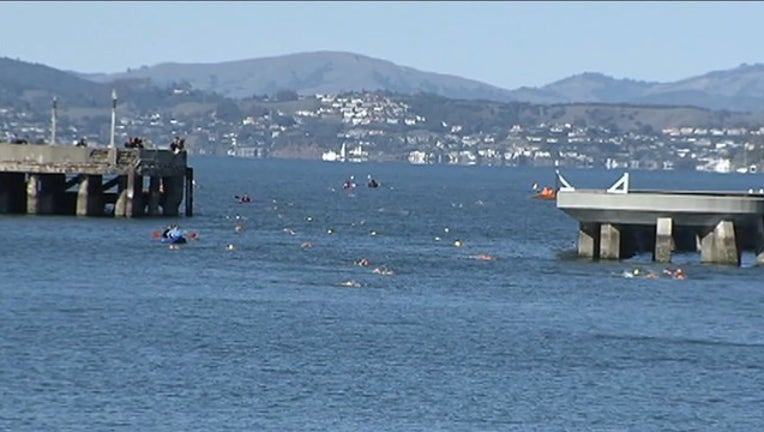 article
ALCATRAZ, Calif. - A group of swimmers took the annual plunge in the frigid waters of the San Francisco bay on Monday but the swim was cut short because of poor visibility.
The annual New Year's Day Alcatraz Swim has been going on for nearly half a century. The swimmers include members of the Dolphin Club in San Francisco.
They are supposed to swim 1.25 miles in the cold waters, near Alcatraz. But this year, because of poor visibility, the swim was only to Pier 39.
Similar events elsewhere in the United States were canceled, or postponed, on Monday because of bitter cold temperatures.