Antioch man becomes millionaire during Super Bowl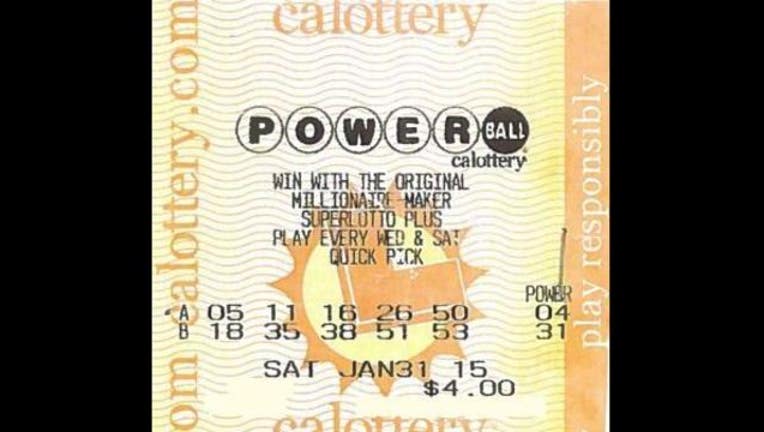 article
SACRAMENTO, Calif. (KTVU) – The Super Bowl excitement in an Antioch family's living room got interrupted Sunday by a much bigger victory.
One minute, Donald Mason was watching the game on TV. The next minute, he's a millionaire after his Powerball ticket matched five of six numbers in Saturday's draw to win $1,430,588.
"I'm in disbelief," Mason told state lottery officials. "It's still not registering."
Mason said his lottery win was a twist of fate. He had stopped at Buchanan Smoke Shop & More in Antioch to pick up a couple scratcher lottery tickets, but they were out of the game he wanted to play. So he decided to buy two quick picks.
The Antioch man remembered to check his ticket while watching the Super Bowl and couldn't believe what he was seeing. He checked and double-checked the ticket before deciding to get an official confirmation.
"I ran to the store where I bought the ticket. I didn't even tie my shoes," he told state lottery officials with a chuckle.
The store clerk then scanned the ticket and confirmed Mason had won. He matched the following numbers: 16, 5, 50, 11 and 26, missing only the Powerball number of 34.
Mason said the winnings couldn't have come at a better time -- it's been a rough road for his family recently.
With his winnings, Mason plans to buy a house, start a college fund for his children, buy his dad a motorcycle and finally fix up his car that his family has affectionately nicknamed, "Bucket."
"I'm finally going to get my Bucket fixed!" he told state lottery officials with a huge smile.