Antioch teen charged as adult for rape of pizza delivery driver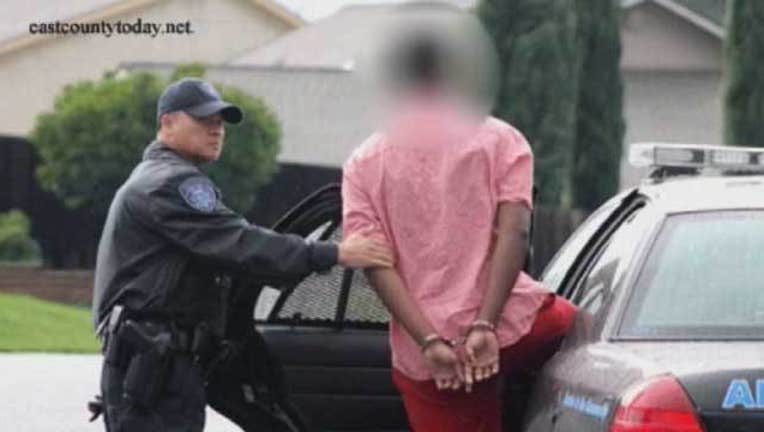 article
ANTIOCH, Calif. (KTVU and wires) -- A 17-year-old suspect who allegedly raped and kidnapped a Domino's Pizza delivery driver in Antioch on Sunday has been charged as an adult, according to the Contra Costa County District Attorney's Office.
Darrion Miles was charged by the district attorney's office and is scheduled to appear in court for arraignment on Wednesday, district attorney's officials said.
Miles is accused of forcing the driver back into her car at gunpoint in the 2800 block of Bluebell Circle at 11:20 a.m.
Police said he and the woman then drove to an undisclosed location where he raped her. He then let her go and she told police about the attack.
Miles was arrested later that day.
Domino's spokesman Tim McIntyre said in a statement Monday that the company is working with the local franchise owner to provide the victim with anything she needs.
"It is unthinkable that something like this could happen to an innocent woman, simply trying to earn a living," McIntyre said. "We are grateful for the Antioch Police Department's swift action and we hope the person who committed this heinous crime is prosecuted and punished to the fullest extent of the law."