AP News Guide: Candidates and issues in California's primary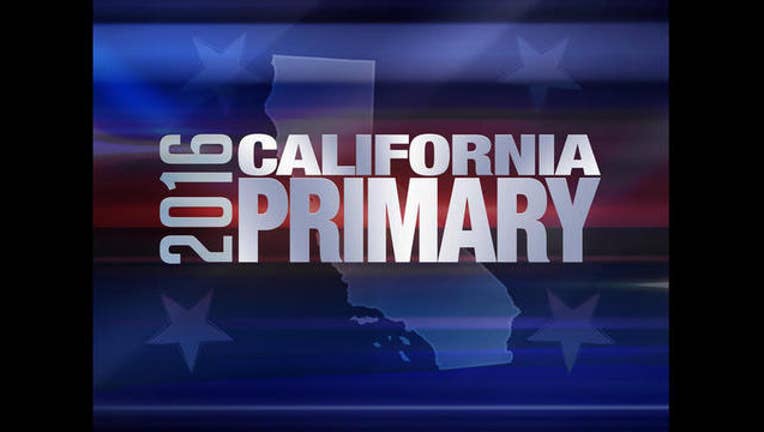 article
SACRAMENTO, Calif. (AP) — California's typically sleepy primary has a sharper edge this year as the Democratic presidential primary remains unsettled.
Voters in the nation's most populous state will cast ballots Tuesday, bringing the six-month presidential primary season almost to a close and culling the field in other races up and down the ballot.
Here's a look at some of the races and issues:
PRESIDENTIAL RACE
Bernie Sanders has all but lived in California the past few weeks, holding near daily rallies in his last-ditch effort to overcome Hillary Clinton and win the Democratic nomination. Polls have shown the race is essentially tied.
Clinton is likely to clinch the nomination even if she loses California, but a Sanders victory in the liberal state would complicate her efforts to unite the Democratic Party around defeating Republican Donald Trump.
Trump has sewn up the Republican nomination but hasn't ignored California. He has staged several raucous rallies and suggested he will make an ambitious play for the deep-blue state in November. Political junkies are wondering how many Republican voters still aren't prepared to vote for Trump.
NO PARTY PREFERENCE
Registered Republican and Democratic voters will automatically get a presidential primary ballot listing candidates for their party. Voters registered without a party preference can still cast ballots in the Democratic, Libertarian or American Independent presidential primaries but have to request a ballot.
The potentially confusing system prompted a lawsuit by Sanders supporters who argued that election officials were depriving unaffiliated voters of their right to cast ballots. Among other things, the lawsuit sought radio and television ads informing voters of their right to request a crossover ballot. The suit was rejected last week.
Unaffiliated voters can request such a ballot from poll workers or exchange their vote-by-mail ballot at an early voting location or at the polls on election day.
THERE ARE OTHER RACES, TOO
Presidential politics aside, the marquee matchup Tuesday is for California's first open U.S. Senate seat in 24 years.
Democratic Attorney General Kamala Harris is strongly favored to take the top slot, while Democratic U.S. Rep. Loretta Sanchez is trying to knock out Republican contenders and take on Harris one-on-one in November. (In California, the top two primary finishers advance, even if they're members of the same party.)
Voters will also weigh in on congressional and legislative races. All congressional incumbents are expected to survive as the primary sets up a dozen or more competitive races in November.
Both parties expect Democrats to keep their solid majorities in the state Assembly and Senate. Still, the primaries feature a number of hotly contested fights between moderate and liberal Democrats, with some favoring business interests and others supporting unions.
Voters in San Diego and Sacramento will cast ballots for a mayor.
VOTE-BY-MAIL
Tuesday is election day, but the Field Poll reported last week that nearly one in four likely voters had already cast ballots by mail.
The pollsters estimate that two-thirds of presidential primary ballots will be cast early.
Polls open Tuesday at 7 a.m., and anyone in line by 8 p.m. will be allowed to vote.
Mail ballots can be dropped off at any polling place in the voter's county or at designated drop-off points. A list of polling places and ballot drop-off sites is available at http://bit.ly/1P8EOz2 .