AP source: Man arrested near White House over drone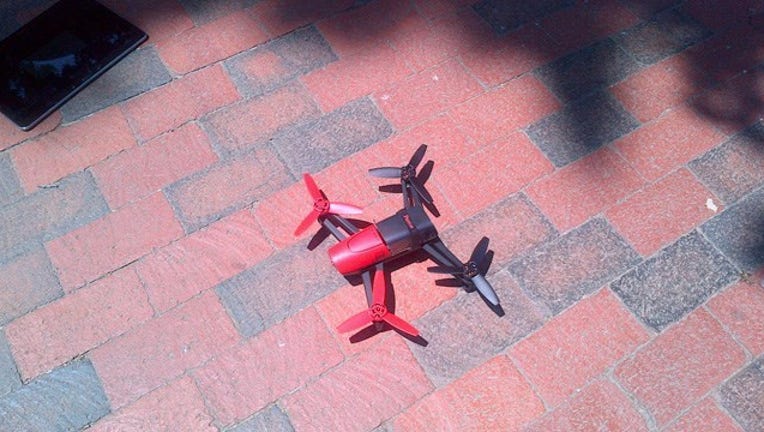 article
WASHINGTON (AP) — The U.S. Secret Service apprehended a man who was flying a small drone Thursday afternoon in a park outside the White House.
Secret Service spokesman Brian Leary said the drone, about the size of an iPad, was flying at about 100 feet over Lafayette Park, which is just across Pennsylvania Avenue from the north fence of the White House.
Leary said the operator was detained and asked to land the device. He said the man complied and that the officers recovered the drone in the park. The Washington Metropolitan Police Department swept the drone and declared it safe.
Leary said the man was turned over to the U.S. Park Police.
The incident occurred shortly after 1 p.m. and placed the White House on lockdown for more than an hour. President Barack Obama was away at the time, hosting a meeting with Persian Gulf leaders in the Maryland presidential retreat of Camp David.
From a photograph released by the Secret Service, the drone appeared to be a Parrot BeBop drone, which is equipped with a high-definition camera for capturing video and photographs and is sold commercially for between $500 and $900.
The drone can stream images back to its remote controller over a wireless connection, allowing it to be flown for up to 11 minutes at speeds up to 45 miles per hour even outside the operator's field of vision. Its engines are powerful enough to carry just under one-half pound of extra equipment.
The incident comes nearly four months after a quadcopter drone piloted by an off-duty U.S. intelligence employee landed on the White House lawn. The Secret Service said at the time that the landing appeared to be accidental and not a security threat.
The incident led the agency to focus more attention on drone-related security issues.