Arrest made in North Carolina shooting captured on Facebook Live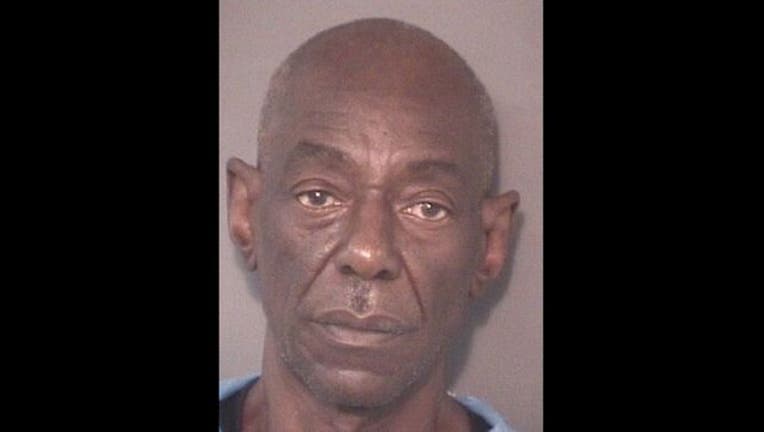 article
WINGATE, N.C. (AP, KTVU) - A North Carolina man was charged Tuesday with a fatal shooting captured live on Facebook not far from a town's police department.
Jail records show Douglas Cleveland Colson was being held without bond on a charge of first-degree murder.
Union County Sheriff's Office spokesman Tony Underwood confirmed Colson was charged in the death of Prentis Robinson, but referred other questions to the Wingate Police Department. 
Wingate Police Chief Donnie Gay told WCCB-TV that the 55-year-old Robinson had been to the police department minutes before the shooting Monday morning and spoke with the chief about a cellphone that had been stolen from him.
According to video posted by The Charlotte Observer, Robinson was walking down a street and broadcasting himself live on Facebook with a selfie stick Monday when the shooting happened.
At one point, he was heard saying "You on live," apparently telling another person the conversation was being recorded.
The person is seen with a long black object and then there's gunfire before the camera hits the ground. 
The video is then pointed upward, showing sky and trees. 
The gunman runs away and a car pulls up to find Robinson.
He was shot several times and pronounced dead at the scene.
The attack happened near Wingate University and Wingate Elementary School in the town about 30 miles southeast of Charlotte.
Both were temporarily locked down Monday during the investigation.
Robinson's Facebook account described him as a musician who lived in Atlanta.
The Charlotte Observer reported that the victim lived in Charlotte during the previous decade but spent much of his adult life in Wingate and graduated from a local high school.
Robinson was well known in his town and frequently took to Facebook to share his music as well as goings-on in his community, including his suspicions about who was selling and dealing drugs.
The victim and suspect reportedly knew each other for years and had a contentious relationship. 
Robinson targets him in at least one post recorded live on Facebook, which still remained online Tuesday.
Police have not revealed a motive behind Robinson's killing.