Arroyo H.S. student arrested for bringing loaded semi-automatic gun to school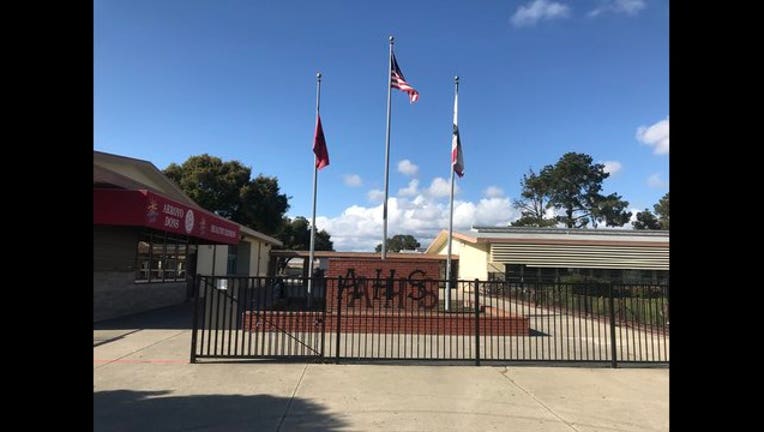 article
SAN LORENZO (KTVU/BCN) - By Bay City News Service
A student at Arroyo High School in San Lorenzo in unincorporated Alameda County was arrested on suspicion of possessing a gun on the campus and two other students were detained for questioning, a sheriff's spokesman said today.
Sgt. Ray Kelly said the school, which is located at 15701 Lorenzo Ave., was placed on lockdown at 2:30 p.m. but the lockdown was lifted before 4 p.m.
A search of the area around the student revealed a loaded semi-automatic handgun in a backpack. The student was arrested and later transported to juvenile hall, sheriff's officials said. 
Kelly said no shots were fired and no one was injured.
The spokesman said the two students who were detained allegedly were spreading rumors that a 15-year-old male student had brought a gun to the campus.
Kelly said school administrators who heard the rumors contacted the sheriff's office and the office sent deputies to the school. The deputies identified the student who allegedly had a gun and arrested him while he was in a class, according to Kelly.
The spokesman said that the student allegedly tried to conceal the loaded handgun he had but it was near him and the deputies were able to recover it safely.
The two students who were detained allegedly are friends of the student who was arrested with the gun, Kelly said.