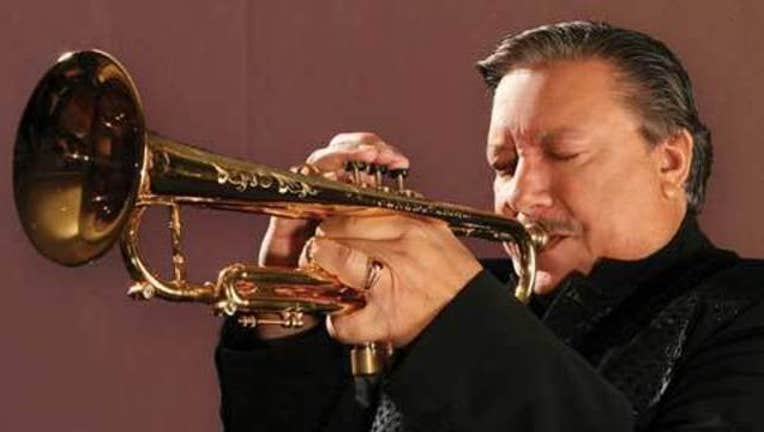 article
A protégé of the legendary jazz master Dizzy Gillespie, Cuban-born trumpet great Arturo Sandoval has been dazzling audiences with his blazing speed and remarkable tone for over four decades. A student of classical trumpet starting at age 12, Sandoval would turn towards jazz by the early 1970s as a founding member of the Orquesta Cubana de Musica Moderna. By 1973, the group had evolved into the Afro-Cuban, rock-influenced band Irakere featuring piano giant Chucho Valdez and alto saxophonist Paquito D'Rivera. 
Sandoval met his idol Gillespie in 1977 and was taken under the bebop pioneer's wing. Sandoval played with Gillespie at concerts in Europe and Cuba and would become the featured soloisst in Gillespie's United Nation Orchestra. Throughout the '80s, Sandoval chafed under the restrictions to touring forced on him by the Cuban government, but he eventually was able to spirit his family to the U.S. and defected in 1990.
The powerhouse composer and performer has recorded an array of albums in many idioms since then, touching on everything from classical to Latin jazz to standards. Sandoval was also the subject of an HBO movie in 2000 about his life starring Andy Garcia and has become a prolific soundtrack composer. The trumpet player comes to Yoshi's in Oakland to record music for a forthcoming live album during the holiday weekend.
Arturo Sandoval
Friday-Sunday, July 3-5, times vary; $2-$64
Yoshi's