Attorney says Oakland officer who killed man acted appropriately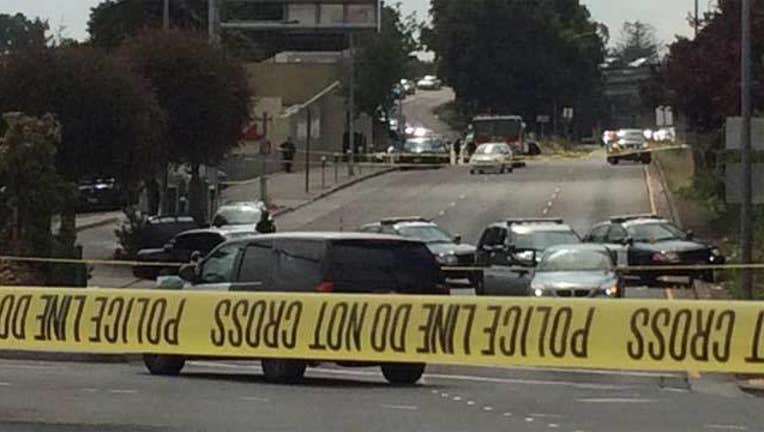 article
OAKLAND, Calif. (KTVU and wires) -- The attorney for an Oakland police officer who fatally shot a man in a confrontation last weekend said Wednesday that he thinks she acted appropriately because the man appeared to be reaching for a gun.
Steven Betz, the attorney for the female officer, said 30-year-old Demouria Hogg was in the driver's seat of a car that had been parked for hours off the Lakeshore Avenue exit from Interstate Highway 580 on Saturday morning and then abruptly reached over toward the passenger seat, where police said he had a loaded gun.
Betz, who has viewed footage from body cameras that were used by officers who were involved in the incident, said the officer fired two shots at Hogg because he posed "a lethal threat" since it only would have taken a second for him to pick up his gun and fire at officers who had surrounded his car.
The officer who shot Hogg has been with the Oakland Police Department for about 18 months, according to Betz.
Oakland police said they were called to the Lakeshore Avenue exit off I-580 at about 7:30 a.m. Saturday after firefighters found Hogg passed out behind the wheel of a car with a handgun seen on the passenger seat.
Police said officers tried to wake and apprehend Hogg for more than an hour by using verbal commands from a loudspeaker and eventually used a metal pipe to break the passenger side glass in an attempt to establish communication with him.
Police said officers finally engaged Hogg, who was awake by then, and said a confrontation occurred, but didn't disclose what happened during the confrontation.
Hogg was shot at about 8:40 a.m. and was taken to nearby Highland Hospital in Oakland, where he was pronounced dead, police said.
Inside the vehicle, officers recovered a loaded handgun with an attached illegal extended magazine, police said.
The same vehicle had been used in a burglary in San Francisco on Friday night, according to police.