Aunt acquitted in 2-year-old's San Francisco hit-and-run death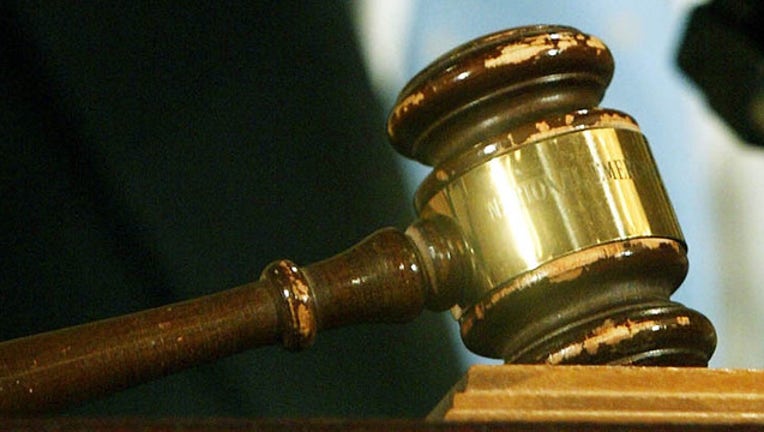 article
SAN FRANCISCO (KTVU and wires) -- A jury has acquitted a 26-year-old San Francisco woman who was charged with felony child endangerment when her 2-year-old niece was fatally struck by a hit-and-run driver as the family crossed against a traffic light in August.
Mi'Yana Gregory, who was known as My-My, was the niece of Loyresha Gage and was in her aunt's care when she was killed on Aug. 15, 2014.
The toddler was struck and killed at about 10:30 p.m. on a Friday night when the aunt led her niece across Mission Street between Fourth and Fifth streets against the pedestrian signal, police said.
Gage was talking on a cellphone when she crossed the street with her sister's 2-year-old twins against a traffic light, according to both the defense and the prosecutors.
Gage walked with Mi'Yana to the middle of the street and left her there while she retrieved the toddler's twin brother on the sidewalk.
According to the public defender's office, Gage was less than halfway across Mission Street when she realized her nephew was still on the curb and panicked. 
As she sprinted back to pick him up, a car struck Mi'Yana, according to the public defender's office.
The car that struck Mi'Yana was traveling east on Mission Street on a green light.
The car, which has not been located, was described as a white mid-1990s four-door sedan, possibly a Toyota Camry, Honda or Lexus, with a dark-colored mismatched front bumper and dark or black rims.
The collision was caught on video surveillance and police are still seeking information about the hit-and-run driver.
Gage was arrested in the days following the collision and the San Francisco District Attorney's Office charged her with felony child endangerment resulting in death and misdemeanor child endangerment.
Assistant District Attorney Marianne Barrett said in the days following the collision that Gage's behavior was reckless and contributed directly to the death of her niece.
Gage was visibly trembling and let out audible sobs during her arraignment back in 2014.
According to the public defender's office, Gage sobbed again Wednesday as the verdict was read.
Gage faced up to 10 years in state prison if convicted, according to Gage's attorney, Deputy Public Defender Kevin Mitchell.