Autistic student stabbed administrator at Berkeley school over losing his job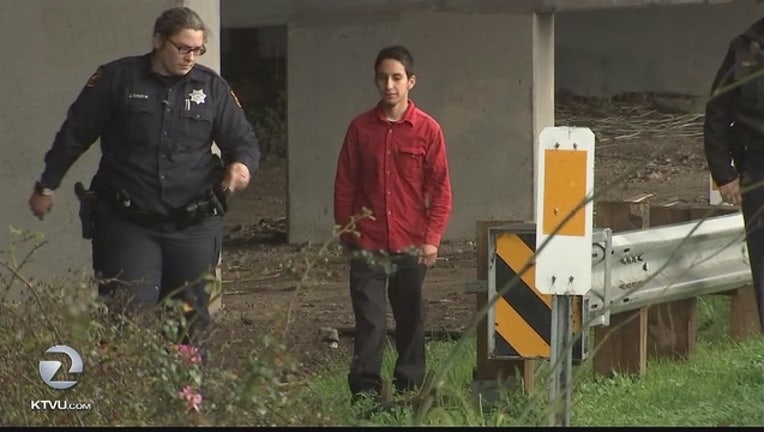 article
BERKELEY, Calif. (BCN) - A 20-year-old autistic student was charged today with attempted murder and assault with a deadly weapon for allegedly stabbing an administrator at a special education school in West Berkeley because he blamed administrators for losing his job.
   
Angel Juarez, who's being held in custody without bail, was arraigned on the charges at the Wiley Manuel Courthouse in Oakland today and is scheduled to return to court on Monday to finalize his legal representation.
   
The alleged attack on the female administrator occurred at Via Center, a private special education school at 2126 Sixth St., at about 1:45 p.m. on Tuesday, according to Berkeley police spokesman Sgt. Andrew Frankel.
   
The administrator, whose name hasn't been released by police, was treated for non-life-threatening injuries at a local hospital and released.
   
After the stabbing Juarez fled the scene and ran west on University Avenue, over the Interstate Highway 80 overpass, Frankel said.
   
But Juarez was arrested a short time later after the California Highway Patrol spotted him near Buchanan Street and Interstate Highway 80.
   
Juarez attended Via Center because he has multiple diagnoses, including autism, Berkeley police Officer Jesse Grant wrote in a probable cause statement.
   
Grant said Juarez was meeting with the school's administrators on Tuesday afternoon to talk about his losing his job due to absences.
   
Grant wrote, "Juarez became upset and told the administrators, 'I'm going to kill you!' and walked to a filing cabinet where he obtained a knife."
   
The female administrator locked the door so Juarez couldn't escape but he walked up to her and stabbed her twice in the back, twice in the neck and once in the head, Grant said.
   
Juarez told investigators that he stabbed the woman "out of anger because he lost his job and felt the administrators were to blame," according to Grant.
   
Juarez "acknowledged that what he did was wrong and showed remorse and regret for what he had done," Grant said.