Avalanche kills man skiing with his father on New Year's Eve in Colorado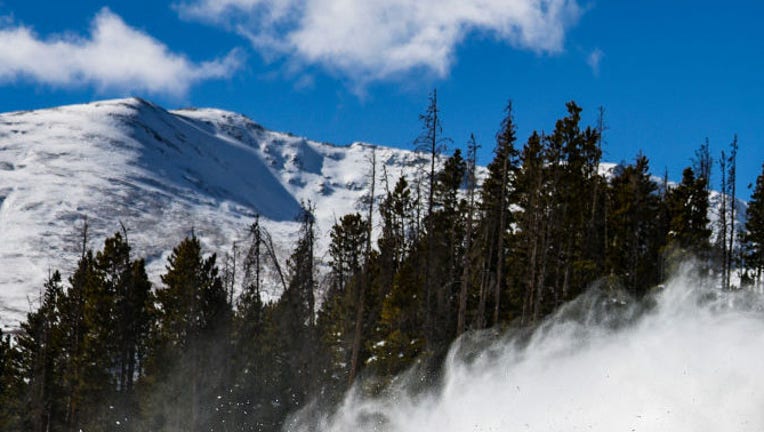 article
One skier was killed and another became trapped when an avalanche was reported outside the Breckenridge Ski Resort in Breckenridge, Colorado, on Saturday, according to the Colorado Avalanche Information Center.
The CAIC said the two skiers, who were identified as a father and his adult son, left the Breckenridge Ski Resort through a backcountry access gate at an area known locally as the Numbers.
DANGERS OF AVALANCHES, AND HOW TO STAY SAFE ON THE SLOPES
That area, officials said, is a common place for people to leave the ski area and recreate in the backcountry.
The avalanche partially buried the father, but he was able to free himself from the snow. He was unable to locate his son, so he left the area to find a place to get cell phone service, and he called 911 for help.
Members of the Summit County Rescue Group, Summit County Sheriff's Office Special Operations Unit and member of the Breckenridge Ski Patrol responded to the scene, and an avalanche rescue dog team found the missing skier, who did not survive.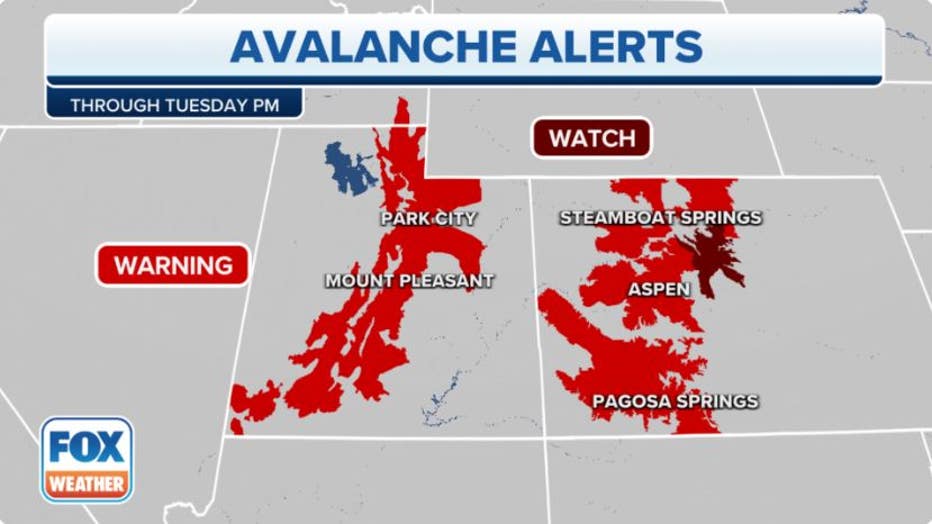 Avalanche Alerts are in effect. (FOX Weather)
Avalanche Watches and Warnings have been issued across the West due to the heavy snow across the region.
Avalanche Warnings include the areas of Park City and Mount Pleasant in Utah, as well as Steamboat Springs and Aspen, Colorado.
An Avalanche Watch is in effect for some areas to the east of Aspen and the Pagosa Springs area.