Baltimore police: 3 dead in shooting near university campus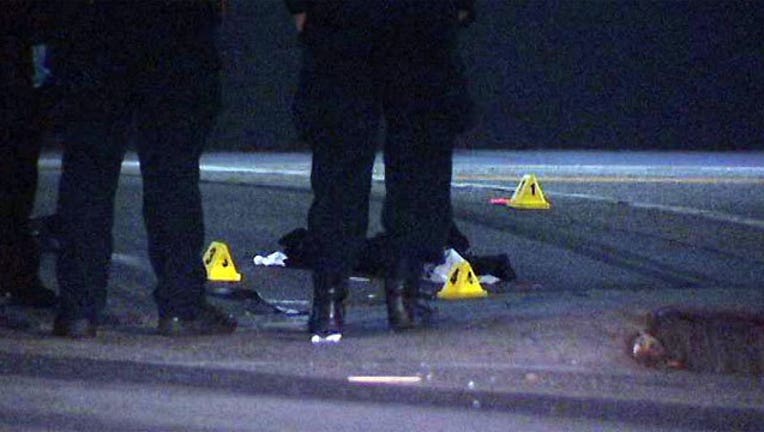 article
BALTIMORE (AP) — Baltimore police say four people have been shot, three fatally, near the University of Maryland, Baltimore, campus.
Detective Rashawn K. Strong said in a statement early Wednesday that officers responded around 10:30 p.m. Tuesday to a reported shooting a few blocks from UMB.
Strong says officers found a woman and two men with gunshot wounds. One man and the woman were taken to a hospital, where they died. The second man was pronounced dead at the scene.
A fourth victim walked into a hospital with a gunshot wound. Strong says the woman is listed in stable condition.
A statement on the school's website says campus police reported that two gunmen, each in a van, pulled over near a group of people, got out and began firing, striking the four individuals.
Students were advised to use caution in the area.