Baltimore's mayor gavels in Democratic National Convention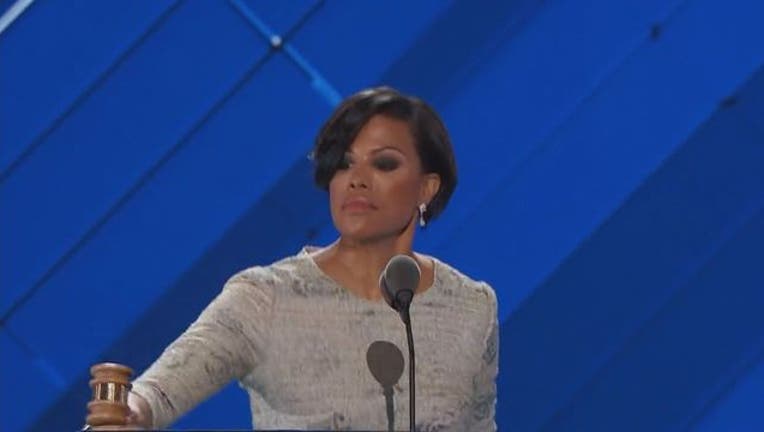 article
ANNAPOLIS, Md. (AP) — Maryland officials were highly visible at the start of the Democratic National Convention on Monday, with prominent Democrats appearing on the stage and calling for unity in support for Hillary Clinton amid an embarrassing email scandal that was hanging over the convention's first day.
Baltimore Mayor Stephanie Rawlings-Blake gaveled in the convention's start, stepping in for outgoing Democratic Party chief Debbie Wasserman Schultz who abruptly canceled in the aftermath of an email scandal involving her aides. The Florida congresswoman is leaving her position after publication of emails suggesting the DNC favored Clinton over Bernie Sanders, when it had pledged to stay neutral.
Rep. Steny Hoyer, the No. 2 House Democrat and the convention's parliamentarian, took the stage shortly after the convention opened in Philadelphia. He told the convention hall that "all of us must bind together for our country" and support Clinton.
"We're here to nominate Hillary Clinton," Hoyer said, pausing during a mix of cheers and boos, "because of her ability, her experience and her vision for our country."
Rep. Elijah Cummings, speaking after Hoyer, frequently mentioned "our party" during his remarks.
"Our party knows that diversity is not our problem, but is our promise," Cummings said. "And that's why, ladies and gentlemen, that's why ours, ours, is a party of unity and not division."
Meanwhile, Maryland delegates and other officials at the convention said they were happy to hear Sanders urge supporters earlier in the day to back Clinton at a time when the party needs to come together. Yvette Lewis, a Maryland superdelegate supporting the former secretary of state, said Sanders' comments during an afternoon news conference to supporters were very reassuring.
"We need people to come together, because as Secretary Clinton has said, we're stronger together," Lewis said.
Kathleen Kennedy Townsend, who is a member of the Democratic Platform Committee, said she she's confident Sanders will focus on unity in his speech Monday night.
"I think he'll talk about unifying the party, and I think he'll also talk about how this is critical for creating a strong America and making sure we're helping working men and women in this country and having economic justice," Townsend said.