BART issues more details on upcoming Transbay Tube shutdown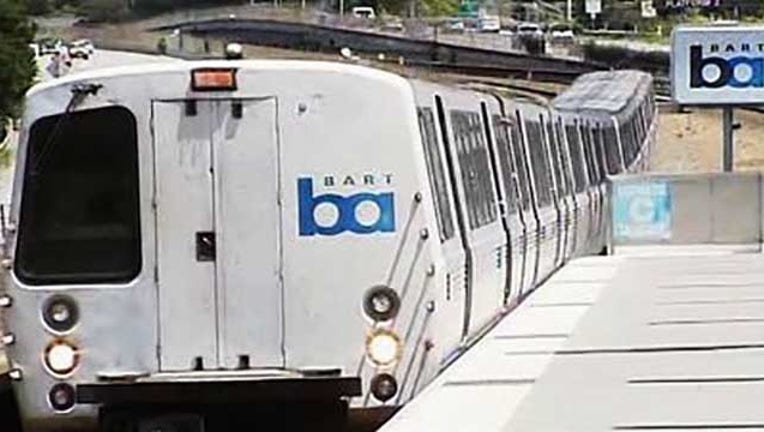 article
OAKLAND, Calif. (KTVU and wires) -- All BART train service between San Francisco and the East Bay will be suspended during two upcoming weekends to allow for track repairs, BART officials said Wednesday.
The closures, scheduled for Aug. 1-2 and for Labor Day weekend, Sept. 5-7, will allow BART to repair a critical section of track near the Transbay Tube, agency officials said.
BART spokesman Jim Allison said that an interlocking, or series of switches, just outside the Transbay Tube that allows trains to change to another track has been broken for the past several weeks. The issue leaves BART with limited options in the case of a malfunction in the tube itself.
"If a train breaks down in the Transbay Tube, right now we would only be able to run trains on one side of the tracks in one direction," Allison said. "If we have this interlocking back we can alternate trains in either direction."
BART had planned to work on the interlocking anyway, but recent problems with it have made the repairs more urgent, Allison said.
The project is extensive, however, involving the replacement of 932 ties and a total of 1,200 feet of rail. Around 90 workers and nearly every piece of maintenance equipment BART owns will be on the tracks, Allison said.
BART will offer limited transbay bus service between 19th Street in Oakland and the Transbay Terminal in San Francisco during the closures, but agency officials warned it could involve delays of up to 1 to 2 hours for passengers.
Ridership is typically low during the Labor Day weekend, but Allison said it would be best for residents who normally ride BART to make plans on their own side of the Bay this year.
"The bus service is going to be really for people with no other options, we can't stress that enough," Allison said. "There's just no way to get enough buses to replicate what BART does, and even if we had enough buses you're still going to be dealing with bridge traffic."
BART is in talks with other transit and transportation agencies, including Alameda-Contra Costa Transit, San Francisco Municipal Transportation Agency, Caltrans and Caltrain, on how they can accommodate the closures, but no details have been announced yet, Allison said.
BART service will continue with increased frequency within the East Bay and in San Francisco and on the Peninsula during the shutdowns. However, Allison said the West Oakland BART station will be closed.