Basset hounds stay at dying baby's side until the very end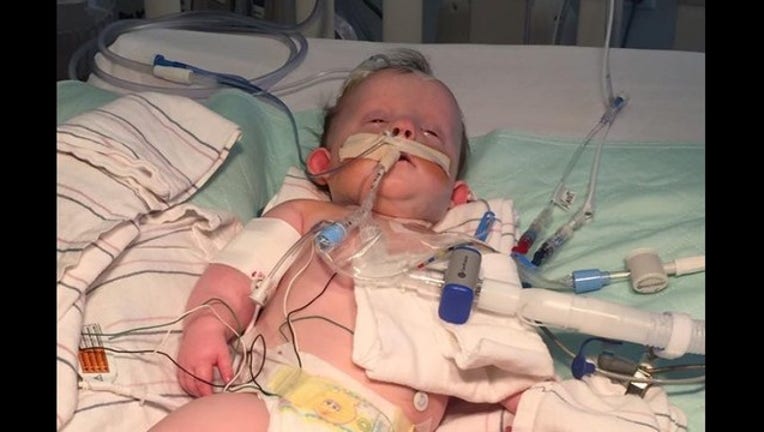 article
(FOX NEWS)- A Minnesota family's two basset hounds stayed by a dying infant's side until she breathed her last breath.
5-month-old Nora Hall suffered a massive stroke last month, causing severe brain damage. Later, it was discovered that she was born with pulmonary hypertension, a rare, incurable condition.
Parents John and Mary were told that she would not survive and she was placed in a medically-induced coma, where she remained for the next three weeks.
The Children's Hospital in Minneapolis asked if they had any final wishes for their daughter. And so they asked if they could bring into the hospital their 8-year-old dogs, Grumpy and Gracie, who always showed a nurturing affection for Nora.
"I didn't want to go home and have them sniffing around for her and not knowing where she went," Mary said. "They lowered the bed so the dogs could lay with her and Gracie ran up and licked her [Nora]."
The family shared several touching photos of the heartbreaking moment on Facebook. The family has also set up a GoFundMe.