Bay Area lawmaker introduces legislation to track police guns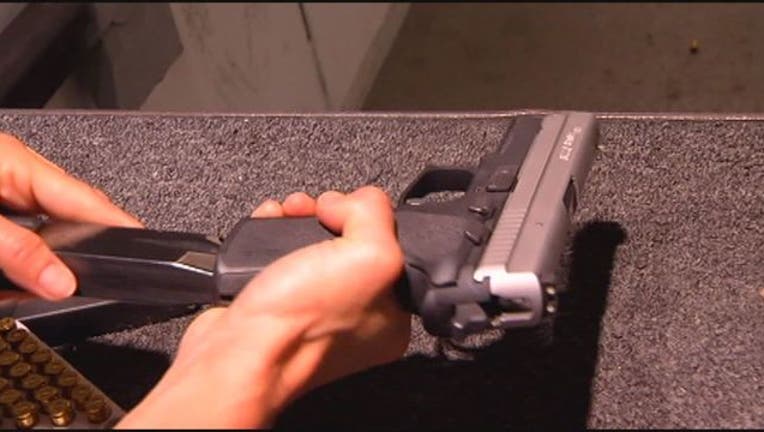 article
Legislation requiring police to track and regularly inventory firearms was introduced in the California Legislature Thursday.
SB 1185, introduced by Sen. Jerry Hill, would require law enforcement agencies to have a written procedure to account for all their guns, including a way to account for and document the guns and update that accounting when they are lost or stolen, the senator said.
"These bills will bring greater accountability to police firearm security and transparency to the use of surveillance as a crime-fighting tool," Hill said in a statement.
"I look forward to working with law enforcement and my colleagues in the legislature to enable greater oversight in these areas. Both have been the focus of growing public scrutiny and concerns."
There have been a number of widely reported incidents in the state in which firearms stolen from officers played a role in crimes. Perhaps the most notorious involved the fatal shooting of Kate Steinle at San Francisco's Pier 14 in 2015.
A bullet from a gun stolen from the vehicle of a Bureau of Land Management ranger ricocheted and killed Steinle. The stolen gun had found its way into the hands of an undocumented immigrant who was later acquitted of murder in the case.
In another case, Abel Esquivel was shot and killed in San Francisco near 26th Street and South Van Ness Avenue Aug. 15, just days after the theft of a .38-caliber revolver belonging to officer Marvin Cabuntala.
California law does not require law enforcement agencies to periodically inventory their firearms, according to Sen. Hill's office. The agencies must report acquisitions within 10 days and must report guns that are destroyed or somehow disposed of.
However, there are no requirements that the agency report lost, stolen or missing guns, though law enforcement officers must report a lost or stolen gun to their employer or the local police agency within five days, the senator's office said.
There also is no requirement for law enforcement agencies to set rules on gun tracking or to regularly report the results to the Department of Justice, though some do so voluntarily, according to the senator's office.