Bay Area rain damages donkey housing in San Martin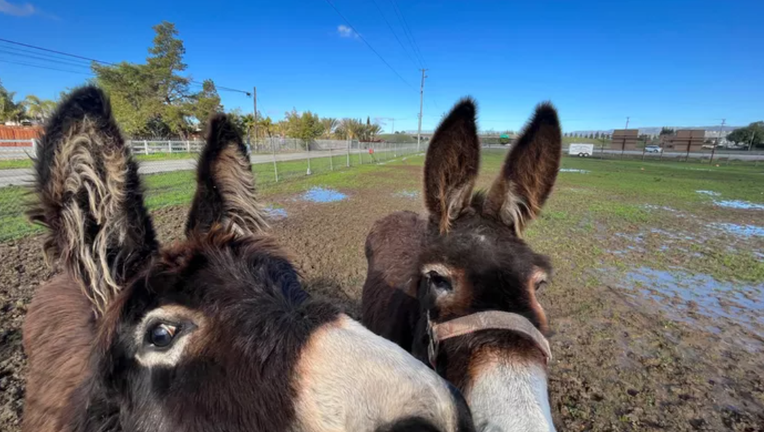 article
OAKLAND calif., - Three donkeys living in San Martin are without a shelter after it was destroyed in recent Bay Area storms.
For years, the three donkeys living along the 101 in San Martin have been a constant in the community. 
Many people stopped by to say hi to the three donkeys or snap a photo of them. 
Ingrid Rodrigez, said the recent onslaught of atmospheric rivers in the Bay Area caused thousands of dollars in damage to the donkey's shelter. 
The owners of the donkeys are now asking for the public's help in paying for the shelter to be repaired. 
SEE ALSO: Mini horse spotted in car at McDonald's drive-thru
A GoFundMe has been set up by Rodrigez to help pay for the costly shelter repairs, food and health checkups for the donkeys. 
As of Sunday afternoon, over $1,600 of the $2,000 goal had been raised.