Bear beating the heat in kiddie pool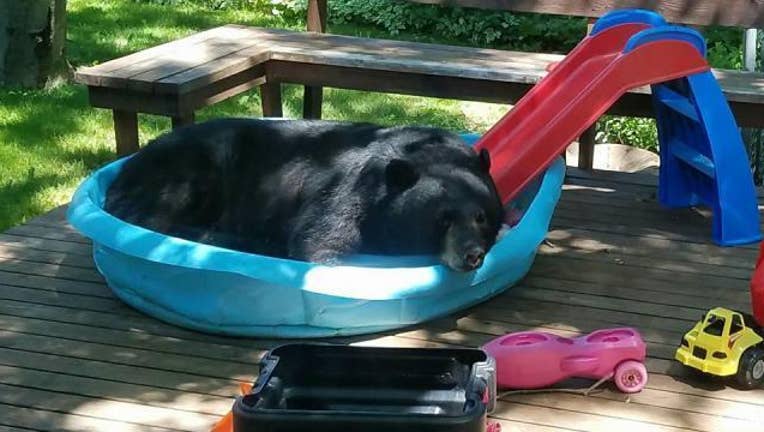 article
NEW YORK (FOX 5 NY) - It looks like a black bear in Minnesota just wanted to beat the heat, so it plopped itself down into a kiddie pool to cool off.
Dave Zbaracki of Duluth posted a photo to Facebook on Monday of the black bear sprawled out in the pool in his backyard.
The photo quickly went viral.
The bear appears to be in the shade as it takes up the entire blue, plastic pool filled with water.
Bears have been known to wade into pools, just not this small.
Zbaracki tells CityPages.com that he initially thought the bear was his 125-pound black Newfoundland dog. "I did a double-take," said Zbaracki.