Bear strolls into California Highway Patrol office in Truckee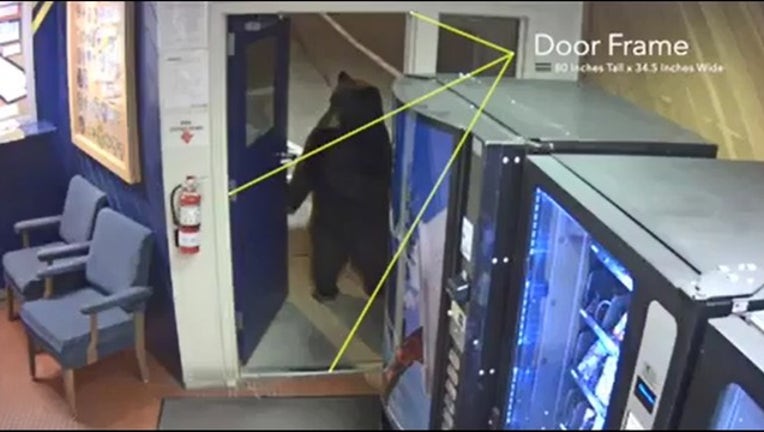 article
TRUCKEE, Calif. (AP) - A bear has no trouble opening a door as it strolls into a California Highway Patrol office in a mountain town. 
In an online video shared by the CHP Saturday, the bear is seen through a window standing on its back legs outside the Donner Pass Commercial Vehicle Enforcement Facility.
The animal has a peek inside and then pulls the door open. It drops to all fours and wanders past a vending machine and into the office in Truckee, north of Lake Tahoe. 
The bear can be seen reflected in a window as it looks around. 
Eventually, the bear walks out the same way it came in. Moments later, two armed officers follow the animal out the door.
The CHP says its "unexpected visitor" arrived the night of Nov. 17.