Beer bottles for babies has some scratching their heads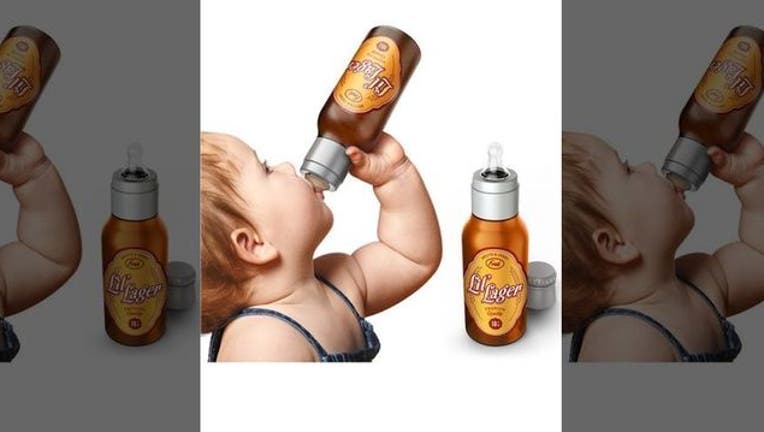 article
(FOX News) - For some, a novelty baby bottle made to resemble a beer bottle is the perfect gag gift for sleep-deprived new parents, but not everyone is laughing.
"Double-takes are guaranteed when your kid starts knocking back their favorite beverage with our hilarious Chill, Baby Lil' Lager Baby Bottle," reads the product description.
Perpetual Kid's Chill, Baby Lil' Lager Baby Bottle is a child-safe nursing bottle that can hold up to 10 ounces of your child's favorite drink—preferably milk. Makers of bottle, which goes on sale this April for $11.99, aren't saying that babies should drink beer and insist that the product is tongue-in cheek.
"No it's not beer, it's just good old smooth and creamy baby formula served up in a BPA-free, phthalate free plastic bottle with a food-grade silicone nipple."
Sounds harmless. Or is it?