Ben Harper & The Innocent Criminals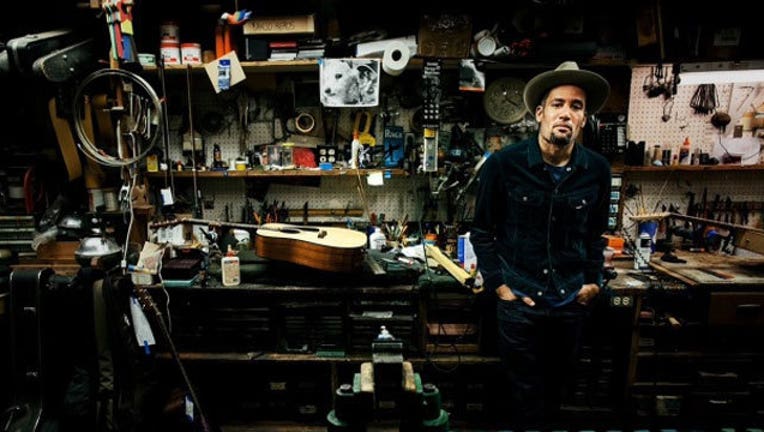 article
Combining incendiary acoustic slide-guitar licks with soulful vocals, politically aware lyrics and groove-laden funk backing, songwriter Ben Harper and his powerhouse band the Innocent Criminals crafted a unique sound that appealed to classic rock fans, jam-band enthusiasts and college kids alike. Through a solid string of studio releases and a reputation for putting on transcendent live shows, Harper and company have built a loyal following.
The native Californian got his start playing guitar as a teen, eventually settling on acoustic slide as his signature instrument and garnering a fan base around Los Angeles with his solo gigs. He got signed to Virgin Records, scoring fans and radio airplay with the strident acoustic songs found on his debut Welcome to the Cruel World and its politically charged follow up Fight for Your Mind two years later. His third effort, Will to Live, formally introduced the Innocent Criminals as his backing group and further elevated his profile as Harper made inroads to mainstream audiences.
On his 2006 double-CD concept album Both Sides Of The Gun, Harper received ample praise for its ambitious and politically charged response to Hurricane Katrina, approaching the difficult subject matter with separate acoustic folk and electrified blues discs. The effort also marked his first studio collaboration with Austin, TX guitarist Jason Mozersky (whose band Wan Santo Condo Harper had helped get signed years prior). 
Though Harper continued to work with the Innocent Criminals on an extended tour that produced both a new studio album and live cd/dvd package in 2007, the seed was planted for another creative detour. Backed by Mozersky along with LA-via-Austin cohorts Jesse Ingalls (bass) and Jordan Richardson (drums) under the moniker Relentless7, in 2009 Harper unleashed White Lies for Dark Times, his heaviest blues-rock album yet. 
The songwriter would move on to other collaborations, recording an album with blues harmonica legend Charlie Musselwhite (Get Up! which ended up winning a Grammy for Best Blues Album last year) as well as the stripped-down acoustic effort Childhood Home recorded with his mother, folk singer Ellen Harper. He hasn't released anything new since that disc, but Harper made big waves earlier this year when he announced he would be reuniting with his the Innocent Criminals after seven years apart. The guitarist and his longtime group kick off the reunion with this run of four sold-out shows at the venerable Fillmore.  
Ben Harper & The Innocent Criminals
Wednesday-Saturday, March 25-28, 8 p.m. $50 
The Fillmore