Berkeley police investigate shellfish dumped at Jewish fraternity as hate crime
BERKELEY, Calif. - Berkeley police are investigating a slew of shellfish dumped at a Jewish fraternity as a hate crime.
Members of Alpha Epsilon Pi, UC Berkeley's Jewish fraternity house on Piedmont Avenue, found dozens of shellfish were strewn across its property, including the front porch and front door, as well as thrown through a window on Saturday, the Jewish Sabbath. 
Berkeley police officer Jessica Perry said the specific type of fish was crawfish, a type of crustacean, which like pork, which is not kosher.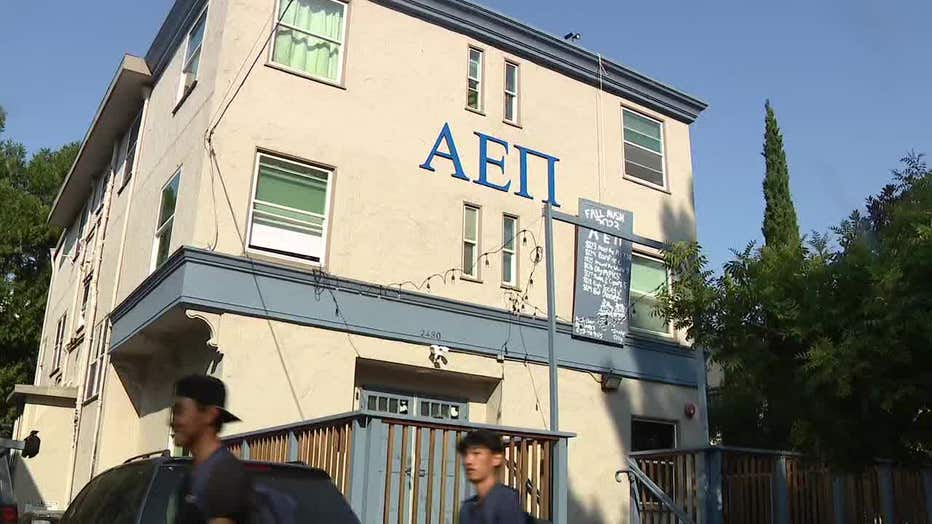 Members of Alpha Epsilon Pi, UC Berkeley's Jewish fraternity house, found hundreds of shellfish were strewn across its property. 
People who keep kosher can only eat fish that have fins and scales. There are other complex dietary kosher rules as well pertaining to the type of mammals Jews can eat and how the animals must be killed. 
The fraternity posted on Instagram that they it believed it was a group of six people who were involved in this "act of antisemitic vandalism."
"By singling out AEPi, the Jewish fraternity, and deliberated employing non-kosher food, this act of vandalism goes beyond mere destruction," the post reads. "It represents a calculated decision to target Jewish students within our campus community. 
The Jewish News of Northern California, known as the J., first broke the news. 
There are 20 students who live at the AEPi house and 25 students total in the chapter. The fraternity has eight students who keep kosher, the J. reported. 
The fraternity brothers noted that "regrettably," this is not an isolated act. 
Antisemitism is on the rise and also widespread at universities across the United States. 
The Anti-Defamation League found the numbers of antisemitic incidents in the U.S, increased by more than 35% in the past year, from 2,721 in 2021 to 3,697 in 2022. 
"We are saddened and dismayed by what appears to be a hateful incident of antisemitism targeting the members of the Alpha Epsilon Pi fraternity," Dan Mogulof, a UC Berkeley spokesperson, said in a statement.