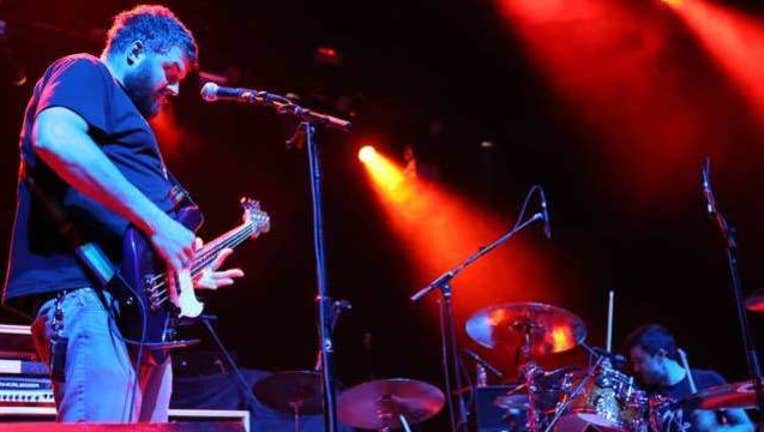 article
One of the more acclaimed heavy rock bands to emerge from the Pacific Northwest since the turn of the millenium, Big Business came together in 2004 when established players Jared Warren (Karp, Tight Bros From Way Back When) and Coady Willis (Murder City Devils, Dead Low Tide) joined forces to create a monstrously loud bass-and-drums duo.
Marked by Warren's bellowing delivery and their mix of frantic math rock and sludgy metal dirges, Big Business built up a solid national following with a dogged touring schedule and their ferocious 2005 debut album on Hydra Head Records, Head for the Shallows. The duo would come to even greater acclaim when they were invited to become one half of the two-drummer line-up of the mighty Melvins.
That version of the band would produce some of the Melvins most indelible work with a stunning string of albums -- (A) Senile Animal, Nude with Boots and The Bride Screamed Murder -- and earned a deserved reputation as an absolute live juggernaut with Willis and Melvins mainstay Dale Crover unleashing a torrential percussive attack. In addition to opening for Melvins on several tours with the line-up, Big Business would expand with the addition of guitarists Toshi Kasai and former 400 Blows member Scott Martin and produce two more pummeling Hydra Head efforts, Here Come the Waterworks and
Mind the Drift. 
Big Business would establish their own imprint for the release of their first album with Martin, 2013's Battlefields Forever. The band switched back to a two-piece line-up for it recent spring tour supporting Clutch and Mastodon as Martin recovers from nagging health problems. Big Business returns to the Bay Area to headline this show at the Bottom of the Hill Friday night, sharing the stage with local space metal heroes Pins of Light and experiemental doom band Worship.
Big Business
Friday, July 3, 9 p.m. $12
Bottom of the Hill