'Bikes for Butte:' Alameda County deputies deliver hundreds of bikes to young wildfire survivors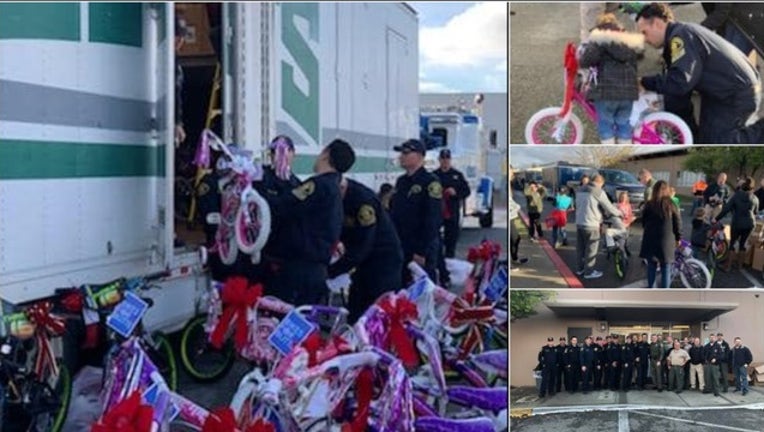 article
(KTVU) - Members of the Alameda County Sheriff's Office spent Friday loading up and deliver hundreds of bicycles to children affected by the devastating Camp Fire that ravaged Butte County last month.
The original goal for "Bikes for Butte" was 100, but they managed to build and distribute 200 to kids. Additionally, the sheriff's office donated several thousand dollars in sports equipment for the kids. 
"We hope you all enjoy this holiday season with your friends and family," the sheriff's office said in a Facebook post. "Please remember the victims and survivors of the Camp Fire.
"We leave Butte County with resilient hearts knowing they will recover and rebuild. 
For more on how you can help Camp Fire victims, visit here.
This story was reported from Oakland.