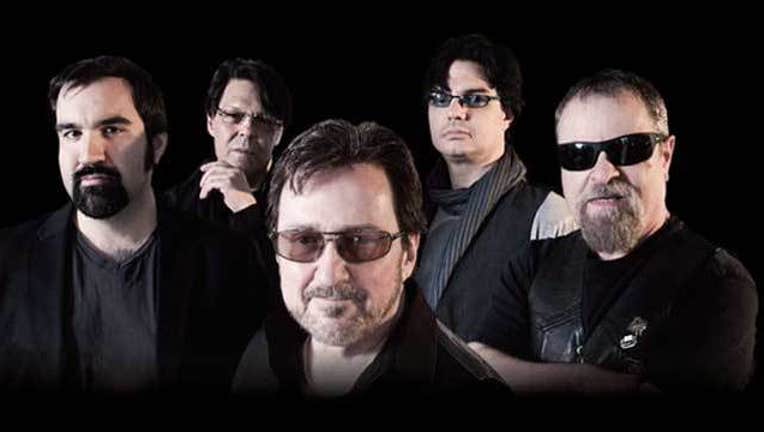 article
Though their early albums produced by longtime manager and collaborator Sandy Pearlman sold modestly, Blue Öyster Cult built a following with underground hits like "Cities On Flame With Rock and Roll," "Hot Rails to Hell" and "The Red and The Black" and a reputation for blazing live shows. In 1976 they scored their huge signature single "Don't Fear the Reaper" and earned their place in the classic hard rock pantheon. 

Where many of their contemporaries have long since hung it up, BÖC continues to record and tour for its loyal fans, filling clubs across the nation with their still powerful multi-guitar attack. Founding members Bloom and Roeser are currently joined by veteran rockers Kasim Sultan Sarzo (Todd Rundgren and Joan Jett) on bass, drummer Jules Radino and guitarist/keyboard player Richie Castellano.
Though the band has not released any new material since their 2001 album The Curse of the Hidden Mirror, the group's entire catalog was reissued by Sony Legacy in 2012 with many of their classic albums featuring additional bonus tracks. BÖC plays Slim's on Friday with support from local surf rockers the Deadlies.
Blue Öyster Cult
Friday, May 22, 8 p.m. $50
Slim's