Body camera video shows authorities knew of Ghost Ship problems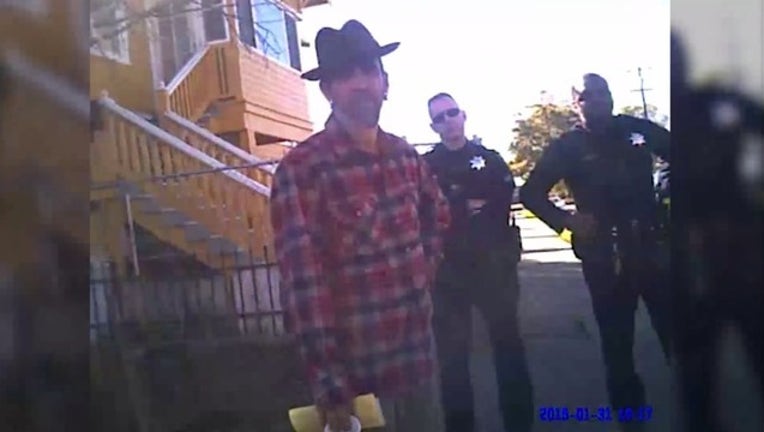 OAKLAND, Calif. (KTVU) - In at least two separate incidents in January and March, 2015, officers told master tenant Derick Almena that the increasingly regular visits by police would likely lead to the city shuttering the sprawling East Oakland artist collective. But that never happened.
The recordings further demonstrate that authorities knew people were illegally living there, although Almena repeatedly tried to hide that from authorities.
Almena and fellow tenant Max Harris have pleaded not guilty to 36 counts of involuntary manslaughter in connection to the deadliest structure fire in modern California history.
A preliminary hearing, which will determine if there is enough evidence to take the case to trial, is scheduled to start in December. Both remain jailed.
Oakland police had no immediate comment. City officials have previously defended the officers who responded to the warehouse, saying they are not trained to recognize problems with zoning, permitting or code enforcement.