Missing Concord teen found dead near highway: Police
CONCORD, Calif. - Concord police publicly confirmed the body discovered on the side of Highway 4 Saturday afternoon is Damond Lazenby Jr., the teenager who has been missing for over a week.
Lazenby, 19 and a Pittsburg resident, was last seen in the early hours of New Year's Day, officials said.
Family members say they were getting ready for another day of searching and putting up flyers when they received a tip.  
"We received a phone call from a lady who said she had some information about the location of where his body was," said Kevin Hope. 
PREVIOUS COVERAGE: A family searches for East Bay 19-year-old missing since New Year's Day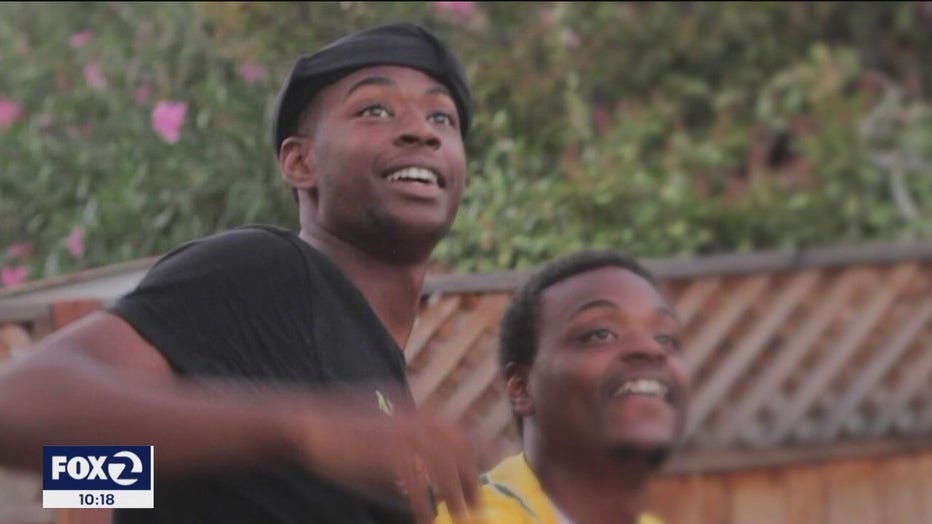 The discovery was made just past the Port Chicago Highway exit, not too far from where Damond's green Volkswagen was found earlier this week with the engine running, and a flat tire. 
The California Highway Patrol shut down several lanes for hours to investigate.  
Family members called the circumstances "suspicious," saying they had already searched that area. 
"We had walked and searched the area days prior to where the body was actually found today, and that's why we don't think the body was there because we actually walked it ourselves," said Hope. 
Concord police had also spent days scouring the area, using drones, K9s, and ATVs. 
Family members say Damond did not appear dirty, despite the area getting hit by several storms this past week.
"This was a seven-day search. And as you know the weather has been pretty bad, horrible. And if he was there the entire seven days, his clothes would have showed that," said Damond's cousin Jabari Hope. 
"Especially considering the weather being the way it is, it is very suspicious and weird he would be right there and dry and everything," another cousin, Catherine Moore added. 
CHP is handling the investigation. Officers say the coroner will determine the cause of death and can't confirm any of the details from the family. 
Meanwhile, Damond's loved ones are asking anyone who may have seen a vehicle stopped nearby Highway 4 Saturday where the body was found to contact police.