Body found on Treasure Island identified as missing 20-year-old, suspect arrested
SAN FRANCISCO - Worry ended in agony for a San Francisco family, with word that their missing son has been found dead, victim of a homicide. 
"I just don't see why someone had to kill him," said Joan Holsten, in the Corona Heights home where she and her husband raised their son, Amir Alkhraisat, 20. 
"Nobody has the right to kill anybody, not in this country or anywhere," said Amir's tearful father, Sultan Alkhraisat.
Police told the couple their son's body was found in an industrial area of Treasure Island, and was burned beyond recognition. 
"To burn him and kill him?", said Holsten, wiping her eyes. "It's just too much."
His parents reported Amir missing on Jan. 9, when he failed to come home the night before.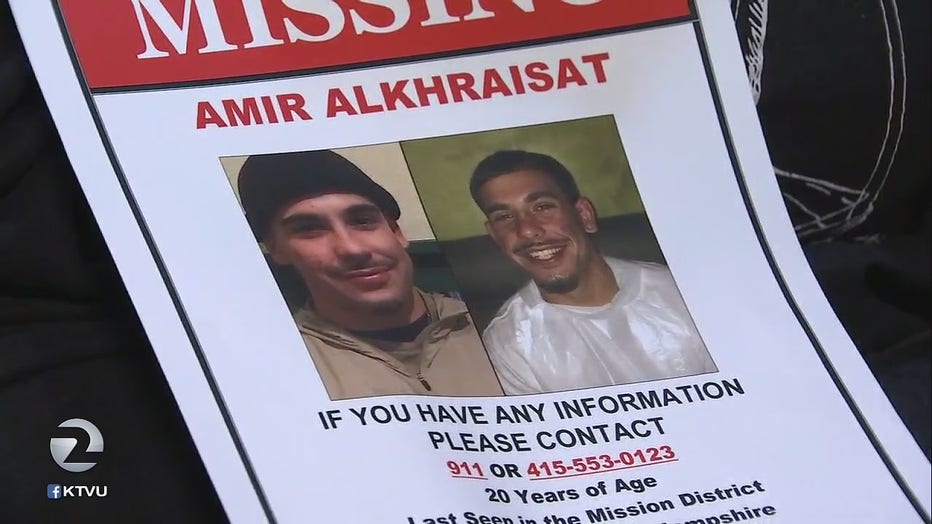 They were alarmed because he lived at home, was reliable about keeping in touch, and did not drive.  
He last spoke with his mom on the 8th, from City College, where he was enrolling for classes. Later that day, his phone went dead.
After fearing the worst for more than two weeks, they learned belatedly that on January 17, remains were found on the island. 
No one informed them until after DNA results were complete. 
"We were at the morgue asking questions, and finally someone there said it's confirmed, I'm sorry to tell you it's your son," recounted Holsten. 
"And we asked if we could see him and he said, you don't want to see him."
The man arrested for Alkhraisat's killing is not known to his parents, but not a surprise either. 
Danilo Barraza, 21, they say, is the last person their son was seen with on Jan. 8.
Amir told friends he and Barraza were planning to to go to Oakland to eat at a restaurant Amir liked. 
After his disappearance, Sultan Alkhraisat went to Barraza's apartment and tried unsuccessfully to talk to him. 
Later, Barraza told him by phone that the two decided against the meal, and that Amir was fine when they parted on Bryant Street.
As a worried father, Alkhraisat didn't know what to believe. 
"I said 'are you sure my son is okay, because you were the last one with my boy, everyone sees you with him. I hope he's okay.'"
The couple say police didn't seem to take Amir's missing person's case seriously until they started to publicize it themselves, on social media and by circulating posters. 
"I think if you have the name and number of somebody who was last seen with your son, you need to pull them in for questioning," said Holsten. "It seems like they thought Amir had run away, or was on drugs, or with a girlfriend."
Amir attended Sacred Heart Cathedral Preparatory and played club soccer.  
His parents say he fell in with the wrong crowd after high school, and was arrested last year for his role as "lookout" in a burglary. 
But after time in county jail, he was participating in youth court to clear his record, and seemed determined to avoid trouble. 
"I would drive him to the court meetings and the counseling," said longtime neighbor Steve Bartoletti, "and he was really diligent about making sure he made every single one, he was really working hard."
The night before he went missing, Amir spoke excitedly about continuing his education. 
"He told me this is 2020, I've gotten a start, I've chosen real estate like my mom and I have good connections for that," said neighbor and family friend Marylou Bartoletti. 
How Amir ended up dead on Treasure Island will unfold in court, and his parents intend to be there, seeking justice for their only child. 
"We don't know why, why go to such an extreme to murder my son, he's not a big player in anything," said Holsten. 
She and Amir's father wish he had never strayed from his childhood friends, who are now flocking to the family home, to express condolences, sharing hugs and tears. 
"I only have twenty years of him, that's all I have, that's not a lot, and not enough," said Holsten, her voice breaking.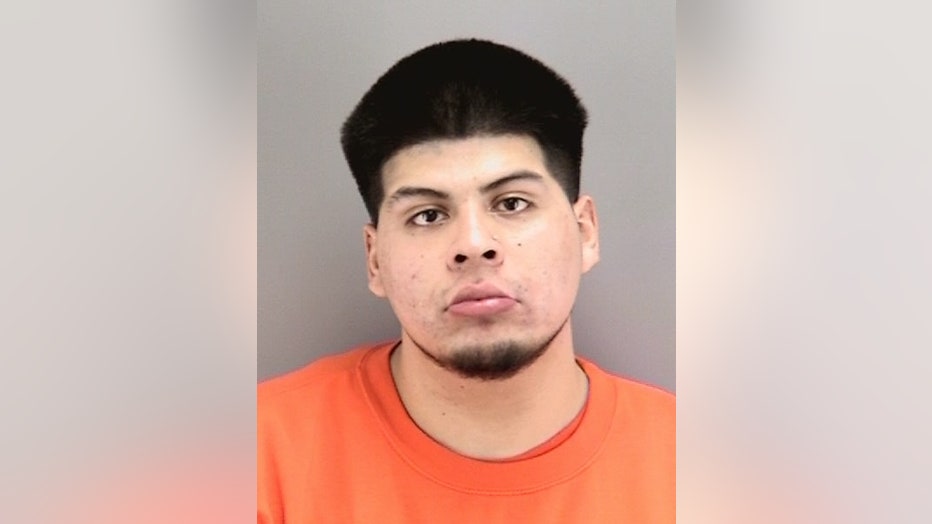 21-year-old Danilo Barraza of San Francisco has been arrested for the murder of Amir Alkhraisat
Although a suspect has been arrested, anyone with information about the case is being asked to contact police's 24-hour tipline at (415) 575-4444 or to text a tip to TIP411 with "SFPD" at the beginning of the message.