Body of missing fisherman found in San Pablo Bay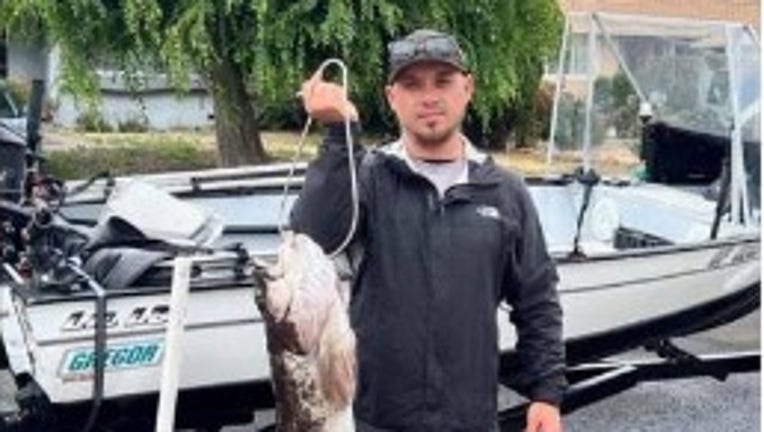 article
MARIN COUNTY, Calif. - The body of a man who went missing on Christmas Day was found Thursday in the San Pablo Bay.
Will Chebib, 32, of Petaluma was found dead approximately one mile east of the Hamilton Wetlands within the San Pablo Bay, the Marin County Sheriff's Office said. He had gone fishing on Dec. 25, and hadn't been seen since.
Chebib left for a day trip around 8 a.m. from the Black Point Boat Launch in Novato. He told his family around 3:30 p.m. he planned to return to the same boat launch.
The day after his boat was discovered adrift near Point San Pablo, without Chebib, officials said. An extensive search began with multiple agencies but Chebib was not found.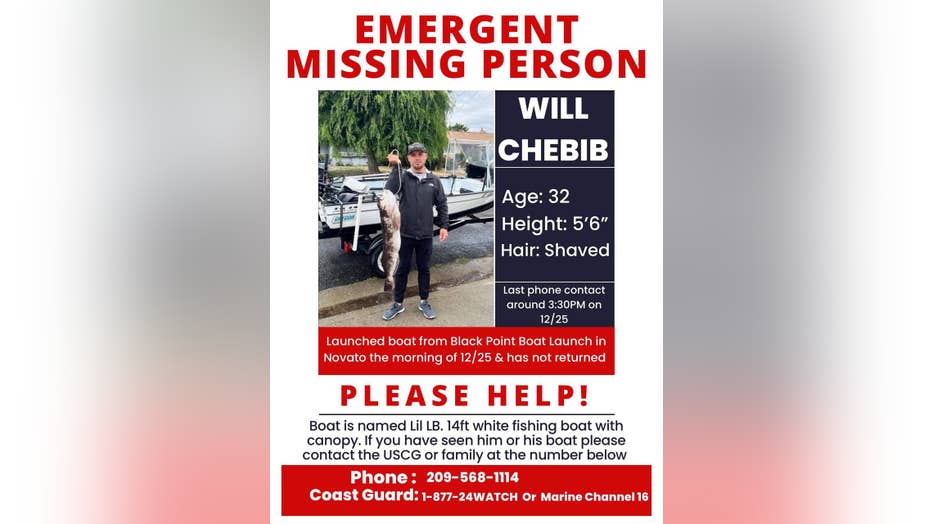 Photo credit: Marin County Search and Rescue
His remains were discovered Thursday around 10 a.m. by a volunteer aquatic search group, California Recovery Divers. The group had been searching multiple days to help find him.
Chebib's body was transported to the Black Point Boat Launch and his death was confirmed by paramedics. 

The cause of death is pending the conclusion of an autopsy, officials said.
"The Marin County Sheriff's Office and personnel of the Coroner Division offers our sincerest condolences to the family and friends of Mr. Chebib, and our heartfelt gratitude to all searchers including the California Recovery Divers group bringing Mr. Chebib home to his family," the sheriff's office said.