Body of missing motorcyclist who fell off Antioch bridge found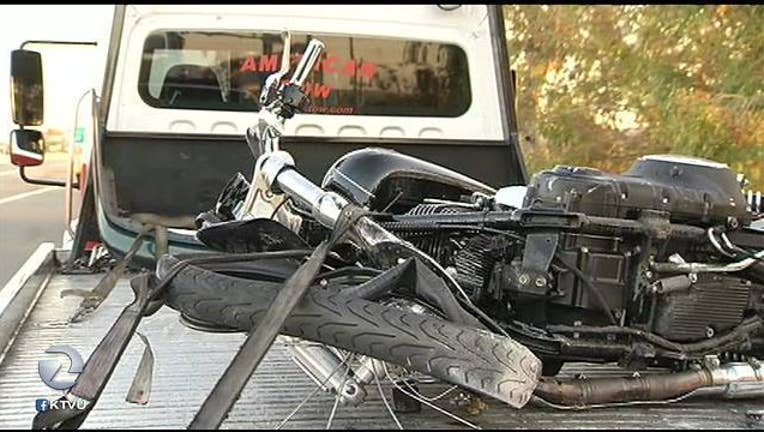 article
CONTRA COSTA COUNTY, Calif. (KTVU) -- The body of a man who fell off the side of the Antioch Bridge following a traffic collision on Sunday was found Saturday morning, according to the Contra Costa County Sheriff's Office.
Family members identified the man as Dylan Rath, the father of a three-month-old girl.
A friend of the Rath family called the sheriff's office at 9:43 a.m. and told authorities the body was roughly a half mile south-east of the Antioch Bridge.
Marine units recovered the body from the water, sheriff's officials said. The coroner's office will be confirming his identity and performing an autopsy into the exact cause of death.
Rath's family members reached out to the community earlier in the week asking for anyone with a boat or personal watercraft to help them search for his body, according to Rath's fiancée, Ashley, who preferred to be identified by her first name only.
The family has also set up a GoFundMe campaign to raise money for Rath's daughter and help Ashley with expenses for the infant, according to the campaign page.
As of Saturday evening, the campaign had exceeded its initial goal of $10,000 and had raised over $14,000 out of a new $20,000 goal.
Emergency crews began searching for Rath after his motorcycle struck a car around 4:30 p.m. Sunday on the Antioch Bridge but had to suspend the search roughly two hours later.
Although rescue boats returned to the water on Monday morning, authorities had to stop the search in the afternoon when high wind conditions made continuing unsafe.
Wind conditions prevented crews from searching for Rath until Thursday, California Highway Patrol Officer John Fransen said.
Fransen said marine units from Sacramento, Contra Costa and Solano counties were searching for Rath's body as part of their normal patrolling routes.
For more information on the GoFundMe campaign, visit http://www.gofundme.com/sc4vx6c.