BottleRock festival wraps up successful three days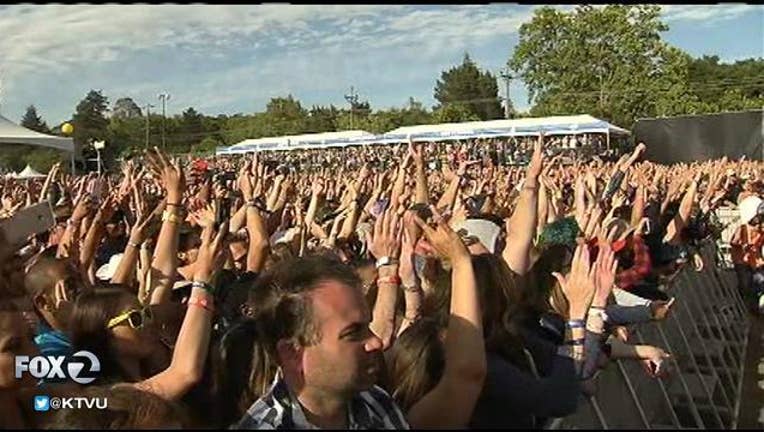 article
Organizers said the sold-out three day music, wine and food festival drew more than 100,000 fans.
Snoop Dogg, No Doubt, and Gipsy Kings were among the acts closing out the final day of the festival.
But it wasn't always raps, songs and wine for the festival.
The first year the event wound up $8.5 million in the hole.
Attendees this year who attended that first year, like Dave Skaff, say the show is getting better and better.
"It wasn't quite as organized, much better organized now," said Skaff. "The acts I thought were just as good this year as two years ago, but there's a better breadth of acts here this year."
First time attendees, like Stephanie Walters, said it was the combination of wine, food, and great music acts that convinced her.
"The lineup is great, and the restaurants that they have lined up, and the vineyards that they have lined up," said Walters. "The wineries, it's just, you couldn't say no."
After that first year, Latitude 38 Entertainment stepped in. Partner Justin Dragoo said he's pleased with Bottlerock's direction since its launch in 2013.
"We made a lot of progress in a short amount of time," said Dragoo.
Show organizers said the show is turning a profit, but aren't offering details, and they're already planning for next year's show. "We're going to learn everything we can from this year and get customer feedback," said Dragoo.
"There's always going to be a big emphasis on food and wine here in Napa, but we've already sent offers to more than 10 acts so far, so we're already in the middle of planning next year."