Breastfeeding mom thanks Delta for incredible service while pumping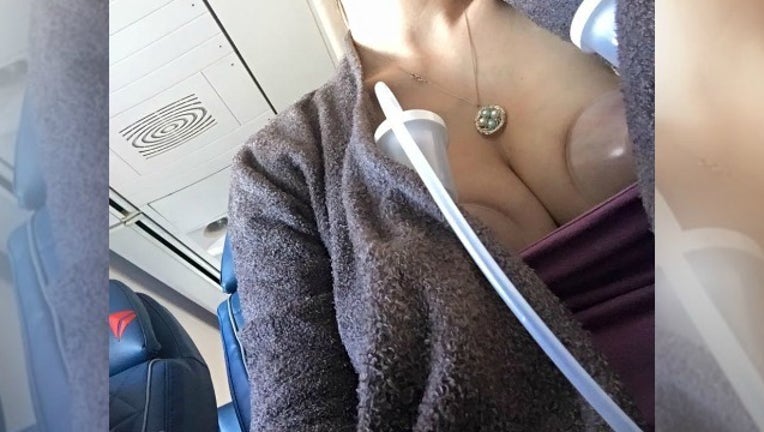 article
ATLANTA - A breastfeeding mom is thanking Delta Air Lines for the kindness she was shown on two recent flights. 
On Saturday, Facebook user Jenna Mde shared a picture of herself on Delta's Facebook page. She was in the middle of a pumping session while flying in first class. 
"As a breastfeeding mother to triplets, it's important that I not miss a breast-pumping session, especially when traveling," she said. 
The mom told Delta she was flying from Atlanta to Dallas on Friday when two flight attendants allowed her to sit in an empty first class seat for more space and privacy while she pumped. She said "Kaitlin K" and "Loretta" offered her snacks and provided tons of water. 
"Additionally, on my return flight this afternoon, the Dallas-Love Field gate attendant, Talesa, offered me an empty first-class seat so I could do the same."
Jenna thanked Delta for making her time away from her babies slightly more bearable. 
"I am incredibly grateful for the lengths these individuals took to make my role as momma much easier and impressed by the advocacy this company has provided for breast-feeding and pumping," she said. 
Her post has been shared more than 3,000 times as of Tuesday morning and has more than 47,000 likes. Delta responded to her post and thanked her for sharing her experience. 
"We are very happy to hear that Kaitlin and Loretta were able to be there for you when needed. We would love to recognize them and pass your kinds words along as we know they would be very touched and happy to know this," Delta responded.