Bumgarner hit hard in spring debut, Athletics beat Giants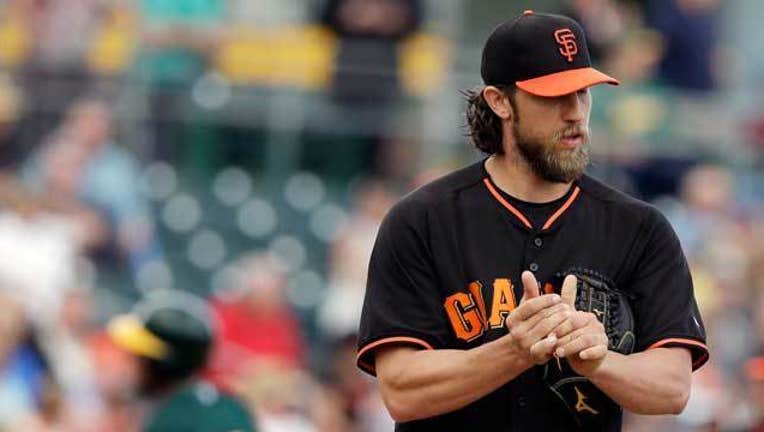 article
MESA, Ariz. (AP) — World Series MVP Madison Bumgarner was roughed up in his exhibition debut, and Marcus Semien hit a pair of home runs as the Oakland Athletics opened their new spring training home by beating the champion San Francisco Giants 9-4 Tuesday.
Bumgarner gave up four runs in 1 2-3 innings, allowing Semien's two-run shot in the first. The tall lefty was tagged for five hits and struck out two.
Bumgarner led the Giants to the title last October, giving up just one run in 21 innings against Kansas City.
A's newcomer Ben Zobrist tripled and doubled and Craig Gentry also had two hits for the A's. Billy Butler added an RBI sacrifice fly.
Adam Duvall homered and Casey McGehee also drove in a run for the Giants.
Two-time Cy Young Award winner Tim Lincecum also pitched for the Giants, allowing a run and one hit in one inning. He struck out two and threw a pair of wild pitches.