Burglary suspect in custody after Palo Alto standoff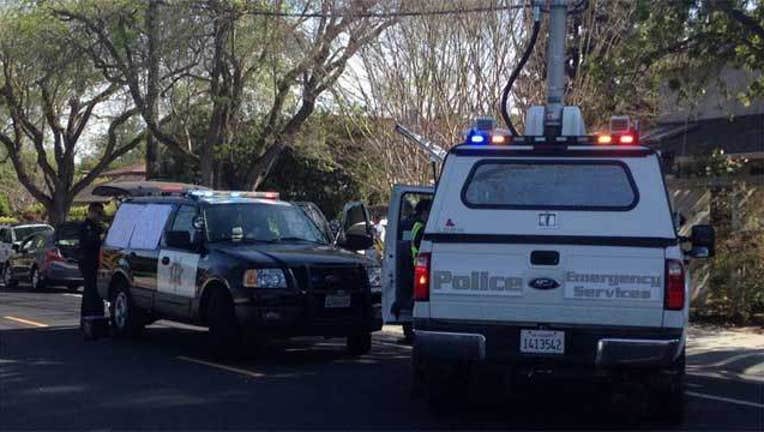 article
A burglary suspect has been safely taken into custody Monday evening after a standoff in which he barricaded himself inside at a Palo Alto home for more than two hours, police said.
Palo Alto police issued a statement at 3:09 p.m. indicating they had surrounded a home in the 900 block of Elsinore Drive. Before barricading himself inside the home, the suspect was initially seen by officers in the 900 block of Oregon Avenue and fled, police said.
The suspect then entered the Elisnore Drive residence where a woman in her 90s was inside, officers said.
The elderly resident able to get out and was not injured, according to police.
Police called for a SWAT team and crisis negotiators to help resolve the situation.
As of 5:25 p.m., the suspect was safely taken into custody inside the home.
No other suspects were found at the home, police said.