Butte County sheriff's deputy, and his kids, surprise twins who lost bikes in Camp Fire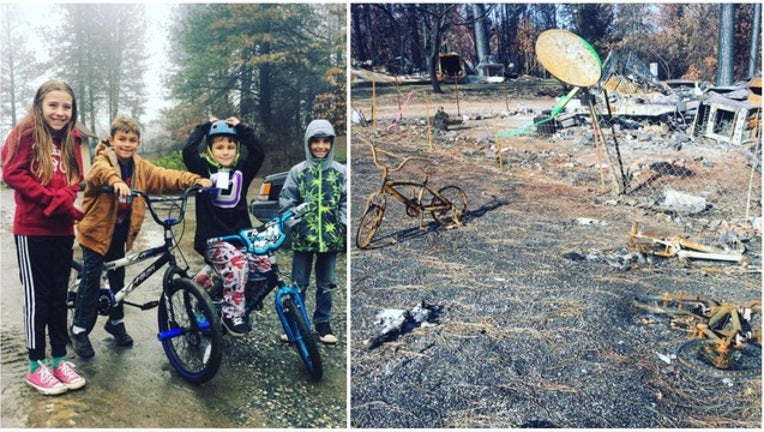 article
(KTVU) - A grim, devastating scene was recreated with glowing smiles after a Northern California sheriff's deputy surprised twin brothers who lost their bicycles and other belongings in the deadly Camp Fire that ravaged Butte County in November. 
The heartwarming holiday news was shared in a Facebook post by the Butte County Sheriff's Office on Wednesday. It says the seven-year-old brothers are from Concow, which is a small, primarily residential community in unincorporated Butte County that's roughly 10-15 miles from Paradise as the crow flies. 
The town of Paradise was all but leveled in the blaze that destroyed nearly 14,000 homes and killed at least 85 people. It's the state's deadliest and most destructive fire ever. 
When Deputy Freeman, who normally patrols the area where the twins live, noticed the charred bikes, he first checked with the kids' parents. And then, after purchasing new bikes and helmets, Deputy Freeman and his kids delivered the gifts just in time for Christmas.
"Thank you Deputy Freeman for your continued kindness towards the community you serve," Butte County Sheriff's Department wrote in a Facebook post. 
This story was reported by KTVU from Oakland.