California AG only closed 3 deadly police shooting investigations since 2021
SACRAMENTO, Calif. - A total of 45 unarmed people across California were shot by law enforcement officers in the last two years, and California's Attorney General is charged with investigating whether those killings were justified. 
But the pace of AG Rob Bonta's inquiries has upset victims' families, criminal justice activists and those in uniform alike.
A review by KTVU shows that it's taken Bonta and his office two years to investigate and clear just three cases out of 45.
Now police and reformers are both pointing to the length of time and end results as proof that a law giving Bonta the mandate to investigate these deadly shootings is a pointless, bureaucratic exercise. 
AB 1506 went into effect in 2021. At the time, progressives and police unions both opposed it. And they still do.
"The main reason we were opposed to it is we really felt it was redundant," said Brian Marvel, president of the Peace Officers Research Association of California, or PORAC. "The current officer-involved shootings are investigated mostly by two departments, and then they're also investigated by the district attorney's office. So you literally have three side-by-side investigations going on at the same time."
Conversely, the opinions of the left-leaning Communities United for Restorative Youth Justice, or CURYJ, in Oakland also haven't changed since the inception of the law. 
CURYJ's main opposition is that the AG's office is still too close to police to fairly determine whether an officer-involved shooting is justified.
Of the three cases Bonta's investigators closed, all sided with law enforcement. 
CURYJ members continue to advocate for an independent body at the state level -- which does not exist at this point – to investigate these types of police shootings.
"It's not going to be a perfect system by any means," said John Vasquez, policy manager for CURYJ. "But we believe it will be a more meaningful and more productive system to hold officers accountable."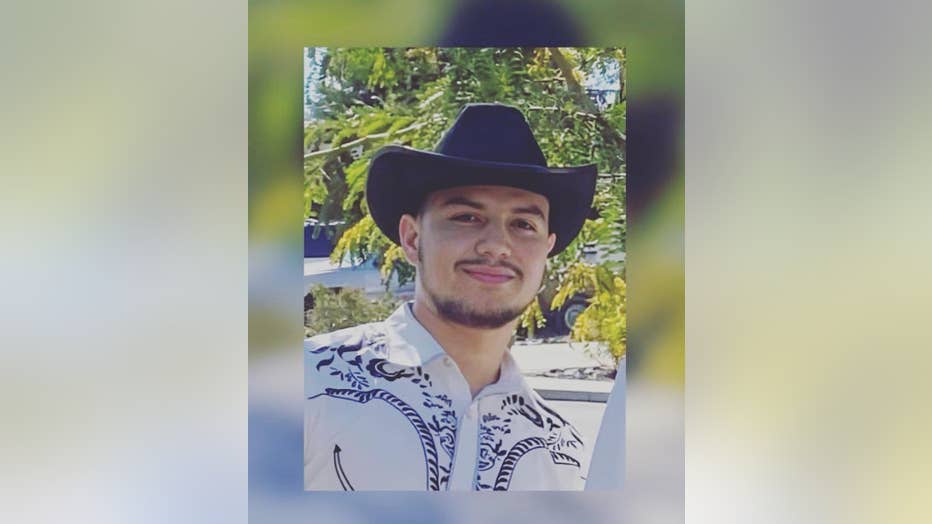 Juan Diego Bernal Yuirar. Photo: Donna Yuriar 
In addition, some victims' family members note that the AG's office has not moved quickly on any of these cases -- six cases date back to 2021.
One of those 42 open investigations is the deadly Anaheim police shooting of Brandon Lopez on Sept. 20, 2021. 
"Brandon's death has now been investigated for over 600-plus days," said mother Johanna Lopez. "I'm perplexed and angered. There are too many families waiting for results…that just aren't being delivered." 
Lopez, a father of four and tattoo artist, was suspected of car theft and had several active warrants for his arrest over armed robberies, domestic violence, and driving on a suspended license. Officers mistook his water bottle in his hand for a gun when they shot him to death. 
Of the 45 cases, just five investigations are from the Bay Area, including the latest one, where either a Alameda County Sheriff's deputy or a California Highway Patrol officer shot Juan Diego Bernal Yuriar, 20, on July 3 in Ashland, near San Leandro.
Aunt Donna Yuriar told KTVU this week she was frustrated that police won't release the body worn camera of the shooting, so the family can see for themselves why Bernal Yuriar was shot and killed and if law enforcement did everything possible to try and save his life after they opened fire.  The sheriff's office says it appeared the suspect was trying to take the CHP officer's gun. 
Bernal Yuriar's family might have to wait for a while longer. 
While the law mandates that police must release video within 45 days of a fatal shooting, there are loopholes for unlimited 30-day extensions pending investigations. 
A sheriff's spokeswoman told KTVU the office wouldn't be releasing the video pending the AG's outside investigation until "it is appropriate to do so."

At the AG's current rate, that could take another two years.
Other Bay Area cases include the 2021 officer-involved shooting of Guadalupe Zavala in Antioch, who was armed at one point during his encounter with police but was unarmed at the time he was killed. 
And the 2022 shooting of Nelson Szeto, who took out a replica gun and knife, at the San Francisco International Airport. 
Unlike the sheriff, police in those cities, however, have released body camera video in both those cases, though neither of them have been resolved by Bonta's investigators.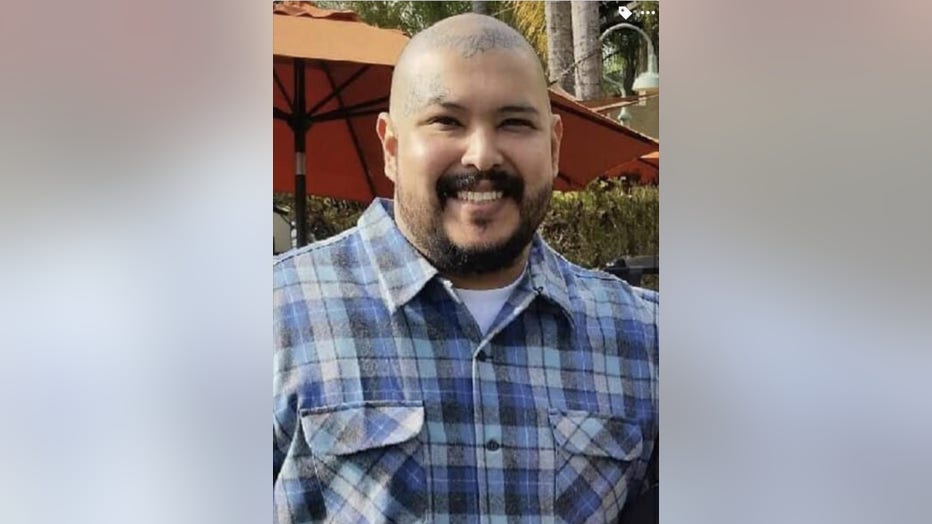 Brandon Anthony Lopez was killed in 2021 by police. Photo: Johanna Lopez 
Bonta declined an interview for this story. 
But his press office responded to several emails, answering questions about the logistics of the investigative unit.
The annual budget for the AG's Bureau of Investigation's enforcement work is about $15 million and consists of 59 positions, 35 of whom are special agents. These agents conduct parallel investigations alongside local police department and the local District Attorney's Office.
The Department of Justice's California Police Shooting Investigation Team performs its own investigations, including interviewing witnesses, independent of police and District Attorney's offices, which traditionally have had this job. 
However, the AG's office said that the DOJ will sometimes use evidence gathered by local agencies, for example, when local law enforcement perform an initial canvass of an area for potential witnesses.
As for why most of the cases remain open two years later, Bonta's press office answered via email: "The California Department of Justice believes that when undertaking investigations, they must be done right. Investigations must be comprehensive, thorough, and accurate, and it takes time to ensure that this standard is met."
Marvel, from the police union, said the seemingly long investigative period is to be expected for any new organization, and will likely decrease as the AG gains more experience. 
"The DOJ's office was not set up to do this," Marvel said. "So, it's going to take some time, there's a steep learning curve. But I think once the DOJ gets all their pieces into place, I think it will be much more streamlined, and I think you'll start to see quicker results." 
But Johanna Lopez said that she's doubtful that would happen. 
In two years' time, she said she's seen zero results. 
"The only time I've heard from anybody involved was the official notification of Brandon's death," he said. "And that's been it. "There's supposed to be a representative from the Department of Justice's office to advise the families of where they are in the investigation. I've never heard from anybody from that office."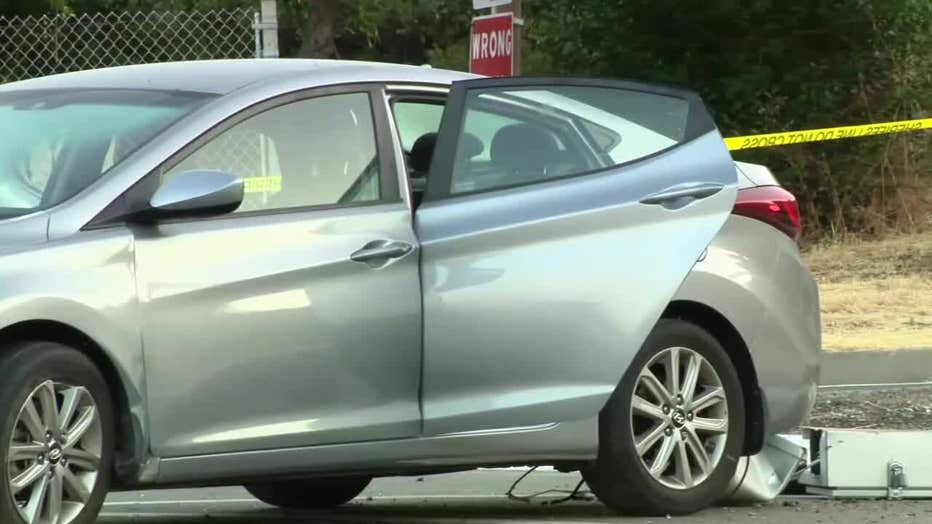 Juan Diego Bernal Yurirar and three teens were riding in a stolen Hyundai. July 3, 2023
A 20-year-old was killed in Ashland by either a CHP officer or an Alameda County sheriff's deputy on July 3, 2023. 
Guadalupe Zavala points what appears to be a gun at an Antioch police drone in December 2021. 
Lisa Fernandez is a reporter for KTVU. Email Lisa at lisa.fernandez@fox.com or call her at 510-874-0139. Or follow her on Twitter @ljfernandez.