California community outraged serial rapist will stay free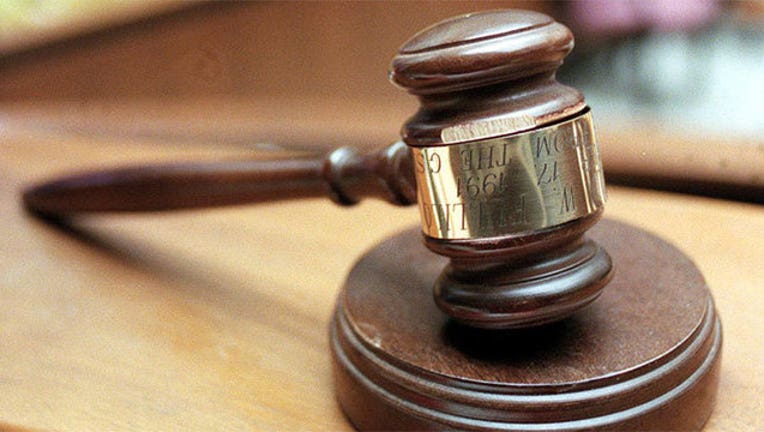 article
LOS ANGELES (AP) — A judge decided not to send a serial rapist back to a psychiatric hospital, outraging the Southern California community where he has lived since his release last year and where some fear he will attack again.
Santa Clara County Judge Richard Loftus ruled Monday that Christopher Hubbart, known as the "pillowcase rapist," is not "a danger to the health and safety of others" though prosecutors said he violated the terms of his July release when he twice allowed the power in his ankle monitor to run low.
Loftus wrote that there have been no battery problems since and no other evidence of supervision breaches.
Residents of Antelope Valley, a community outside Los Angeles where Hubbart lives, disagreed with the judge and said they are afraid he would rape again.
Cheryl Holbrook, a member of the Ladies of Lake LA, a group created to fight Hubbart's release, said she was angry and shaken by Monday's decision.
"This is scary news, really scary. Terrifying," said Holbrook, who lives about 5 miles away from Hubbart's home and said she was raped as a 14-year-old. "I've got the chills."
Holbrook says daily demonstrations have been held in front of Hubbart's home for months and some people have burned effigies and held up signs telling him to "burn in hell," she said.
One person tried to run him off the road and another pulled a toy gun on one of his guards, she said.
Hubbart's attorney, public defender Christopher Yuen, could not immediately be reached for comment Monday.
Hubbart has been in and out of prison and psychiatric hospitals since he was first convicted of rape in 1972. He acknowledged raping about 40 women through 1982, using a pillowcase to muffle their screams.
A jury declared Hubbart a sexually violent predator in 2000, and he was committed to a state-run psychiatric hospital, even though he had served his prison term.
In 2013, doctors declared that Hubbart had completed his treatment and was fit to live in the community. A judge ordered Hubbart to live in Southern California near where he was raised.
A contrite and polite Hubbart told the judge in April that keeping the ankle monitor fully powered was his responsibility. Prosecutors say it is a condition of his release.
Tim Fletcher, a retired police officer in charge of Hubbart's security, said the two violations were the only blemishes on Hubbart's record since his release. Fletcher said he was not recommending that Hubbart be returned to the psychiatric hospital because others have let batteries run low on monitoring devices.
Local elected leaders long opposed to Hubbart's release also denounced the decision.
"Once again, the community has been denied the right to be protected from sex predators," Los Angeles County Supervisor Michael D. Antonovich said.