California governor proposes $1 billion in drought spending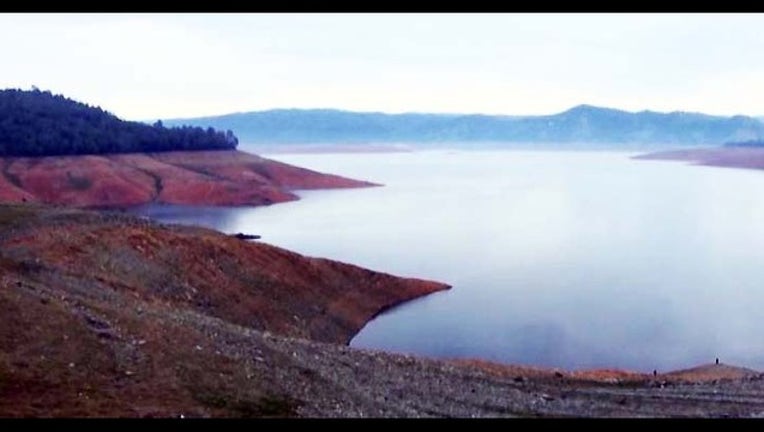 article
SACRAMENTO, Calif. (AP) — Gov. Jerry Brown and legislative leaders on Thursday proposed legislation to accelerate more than $1 billion in drought-relief spending for California as it copes with a fourth dry year and Brown urges residents to reduce water use.
"We need to get the money out the door now for shovel-ready projects and existing water programs that only need funding to get started," Senate President Pro Tem Kevin de Leon said. "No delay. No red tape."
Brown said the proposal accelerates spending that voters have already approved for water and flood projects, including last year's $7.5 billion bond measure.
The package of two bills would provide some funding for immediate aid to communities facing dire water shortages and unemployment.
It includes $272 million for safe drinking water and water recycling and $128 million for direct assistance to the hardest-hit workers and communities. It also accelerates $660 million in spending for flood protection in urban and rural areas.
Brown said the drought has highlighted fundamental questions about how the state uses water and will require Californians to adopt innovative solutions.
"Growing a walnut or an almond takes water. Having a new house with a bunch of toilets and showers takes water," Brown said. "So how do we balance use and efficiency with the kind of life that people want in California?"
The measures will need majority approval from the state Legislature which is controlled by Democrats. Republican legislative leaders joined Brown at a news conference Thursday but were not involved in negotiating the deal.
Such spending is normally approved as part of budget negotiations that last through June, but de Leon said California cannot wait until then.
"Congress hasn't pitched in a penny so far," he added.
Although the plan is labeled as emergency legislation, much of the funding has been available to the state for years. Some of the projects that will benefit could take more than a year before there is a noticeable increase in water supplies.
The water in the Sierra Nevada snowpack — California's largest water source — is far below normal. Winter is normally California's rainy season, but it's drawing to an end without significant storms to replenish reservoirs.
Continuing dry conditions drove state water regulators to ramp up mandatory water restrictions this week that prevent Californians from watering their lawns daily and require that customers ask for water at restaurants rather than having it automatically served. Critics have questioned whether the measures go far enough given the severity of the drought.
"Everyone in the state has to ask the question, 'How can I conserve more water?' You can't count on the government; we're doing our part but really it comes down to personal responsibility and cutting back our consumption," said Senate Minority Leader Bob Huff, R-Diamond Bar.
The proposals came a year after Brown signed a $687 million drought-relief package, most of which went to accelerate water infrastructure projects. A third of that funding has still not been allocated and the Department of Water Resources has not yet recommended how the money should be spent.
That package provided 100,000 households with boxes from food banks and rental assistance to 2,000 farm workers, according to figures provided in September by the Department of Social Services and the Department of Housing and Community Development.
Local water agencies were awarded $221 million in October for projects that ranged from boosting water recycling to creating new wells and fixing leaks.