California has the top two best public universities in the country, according to new rankings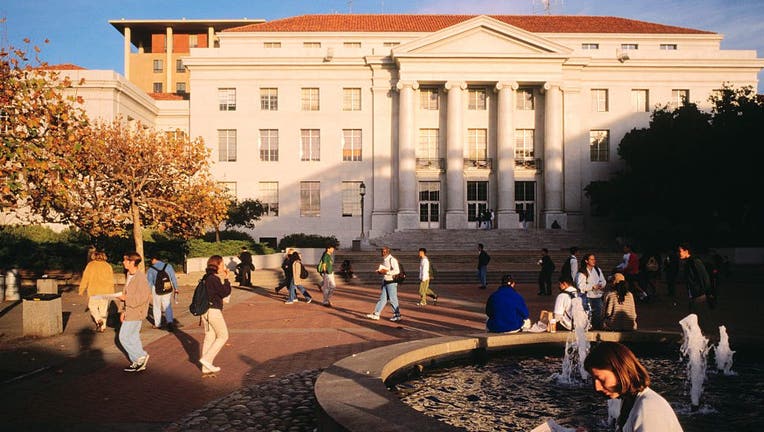 article
BERKELEY, Calif. - The University of California at Berkeley has again been named the top public university in the country, tying for the first place slot with UCLA, according to the latest annual rankings from U.S. News & World Report. 
The publication's 2024 Best Colleges list came out this week, as high school seniors across the country worked on completing their college applications ahead of fall deadlines.
SEE ALSO: CSU tuition hike vote sparks protests
UC Berkeley celebrated its first place distinction, noting that the school has been repeatedly recognized as the No. 1 public university in the world. 
"This accolade comes amid an extraordinary few years at Berkeley. Three faculty members have taken home Nobel Prizes Jennifer Doudna and Reinhard Genzel in 2020 and David Card in 2021," university officials said in a news release. 
Officials also boasted surpassing a $6 billion fundraising goal and made note of ongoing campus improvement projects, including new construction to create much needed student housing. 
Berkeley's long-standing rival, Stanford University, was also named among the top, ranking No. 3 in the overall Best National Universities category, which covered both private and public colleges.  
SEE ALSO: WSU, OSU file complaint to prevent departing Pac-12 schools from standing in way of rebuilding conference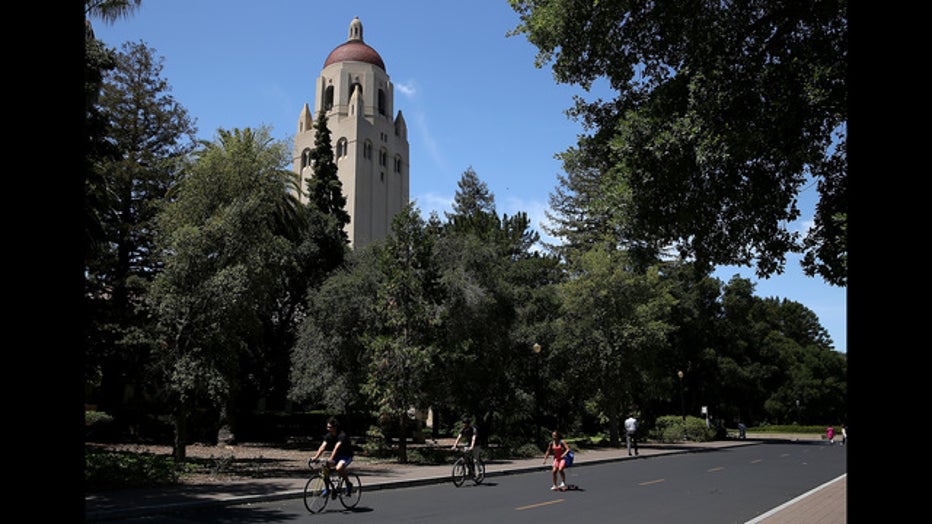 Stanford University (Photo by Justin Sullivan/Getty Images)
Stanford tied with Harvard. They came behind Princeton University which captured the top slot. The Massachusetts Institute of Technology ranked No. 2.
The California Institute of Technology, a private university located in Pasadena, was also listed among the top overall universities in the country, coming in at No. 7.
Both UC Berkeley and UCLA captured the No. 15 slot in that ranking, both moving up from 20th place last year.
All of UC's nine undergraduate campuses ranked in the top 100 in the Best National Universities category. 
They also made the top 50 for best public colleges. 
UC Davis and San Diego tied for 6th, UC Irvine came in 10th place, UC Santa Barbara took the 12th slot, Merced shot up to 28th, UC Riverside ranked 36th best public university, and Santa Cruz followed at No. 40.  
Notably, UC Merced, the University of California's newest campus, which opened in 2005, also jumped in the rankings for overall best colleges, coming in at No. 60, up from No. 97 last year.
U.S. News and World Report made adjustments to its ranking methodology, as it took into account results from surveys that showed people's top priorities when considering colleges were academic reputation, cost of attending and return on investment.
So this year, the publication dropped several longstanding factors, including alumni giving, class size, and high school class standing, and replaced them with new categories. 
"We increased the emphasis on how often schools' students from all socioeconomic backgrounds earned degrees and took advantage of information on graduate outcomes that was not available until recently," U.S. News said, noting third party sources helped collect that data. 
Almost 1,500 four-year bachelor's degree-granting institutions in the U.S. were evaluated for the annual rankings.
You can find the complete Top Public Schools rankings here.  
Click here for a look at U.S. News's best overall universities in the U.S.