California man who served 33 years behind bars freed after state determines he is innocent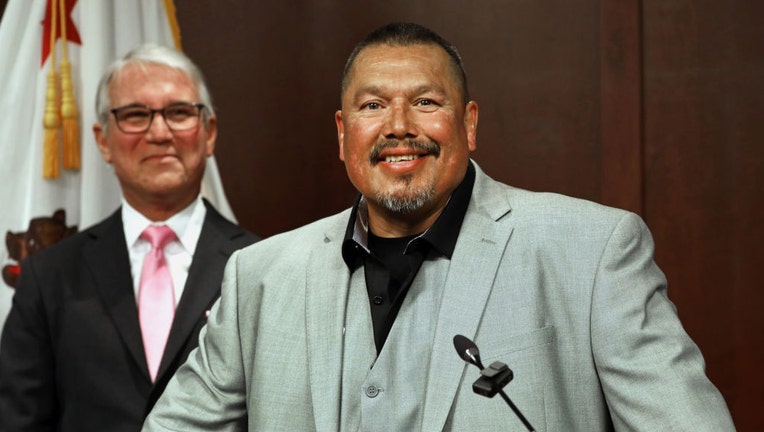 article
A California man who served 33 years behind bars for attempted murder has been freed after the state reopened his case and determined he was not involved in the crime, the Los Angeles County district attorney announced Thursday.
District Attorney George Gascón said Daniel Saldana, 55, would now be allowed to walk free after he was one of three men charged in a shooting incident near a high school in 1990.
"I know that this won't bring you back the decades you endured in prison. But I hope our apology brings some small comfort to you as you begin your new life," Gascón said at a press conference.
He added: "Not only is this a tragedy to force people into prison for a crime they did not commit, but every time that an injustice of this magnitude takes place, the real people responsible are still out there to commit other crimes."
LOS ANGELES METRO BUS OPERATOR STABBED 'MULTIPLE TIMES' IN 'HEINOUS ACT OF VIOLENCE': POLICE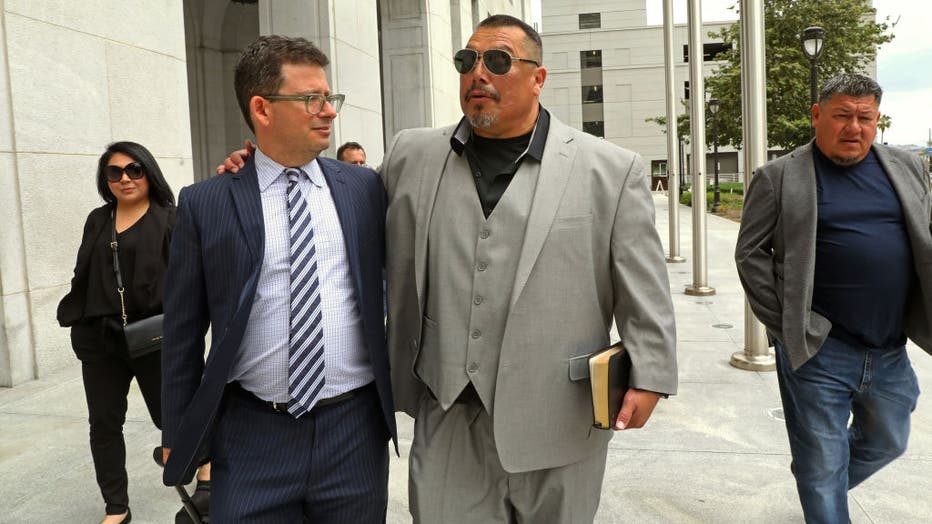 Daniel Saldana, center, leaves the Los Angeles Hall of Justice, with Mike Romano, second from left, the director and founder of the Three Strikes Project at Stanford Law School, who helped get Saldana released after 33 years behind bars, On Thursday,
Saldana was arrested in 1990, when he was 22 years old, for allegedly firing a gun at a car containing six teenagers.
He was convicted of six counts of attempted murder, one count of shooting at an occupied vehicle and was sentenced to 45 years to life in state prison. Two other suspects were charged in connection with the shooting.
Gascón's office reopened the case in February after learning another convicted attacker told authorities in 2017 that Saldana "was not involved in the shooting in any way, and he was not present during the incident," the DA said.
CALIFORNIA TEEN DIES DURING SOCIAL MEDIA STUNT ON 6TH STREET BRIDGE: POLICE
Six years after the testimony was provided, Saldana was declared innocent, Gascón said.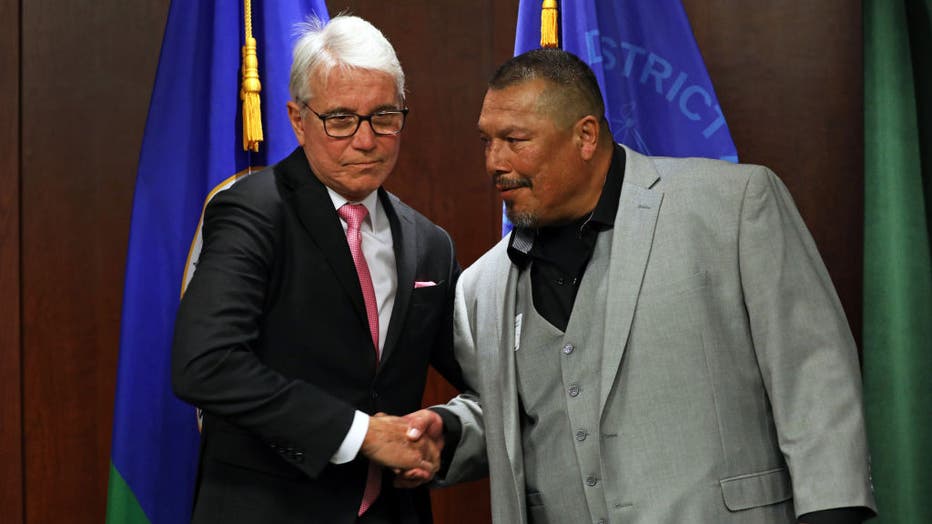 Daniel Saldana, right, was wrongly convicted of attempted murder of six people in 1990. (Carolyn Cole / Los Angeles Times via Getty Images)
The delay was attributed to a former deputy district attorney who was present at the parole hearing where the convicted attacker gave the exonerating testimony. The official "apparently did nothing" with the testimony, failing to notify Saldana or his attorney, as required by law, the DA said.
Saldana appeared with Gascón at a press conference Thursday, saying he was grateful to be freed.
"It's a struggle, every day waking up knowing you're innocent and here I am locked up in a cell, crying for help," Saldana said.
He added: "I'm just so happy this day came."
The Associated Press contributed to this report.