California political trailblazer March Fong Eu dies at 95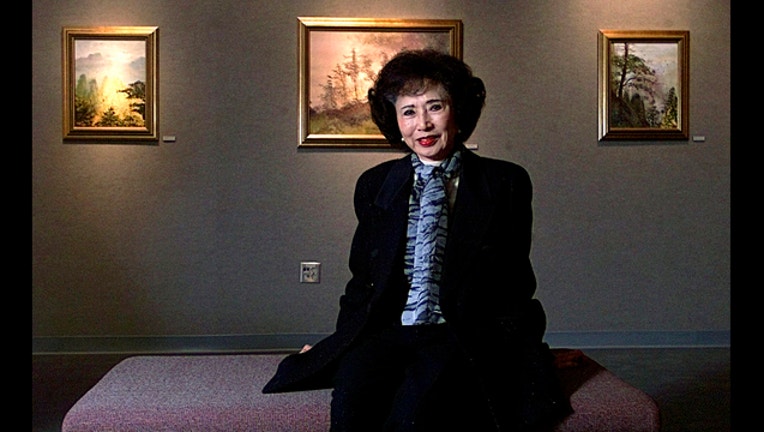 article
SAN FRANCISCO - California political trailblazer March Fong Eu, who served as the state's first female secretary of state and later a U.S. ambassador to Micronesia, died Thursday at the age of 95.
Longtime spokeswoman Caren Lagomarsino said that Eu died in Irvine, California, from complications following a fall and subsequent surgery. 
Eu served four terms as a Democratic state assemblywoman representing the Oakland area before becoming California's chief elections officer in 1975. She held that position until 1994 when President Bill Clinton named her ambassador to the Pacific nation of Micronesia.
"She was a pioneering woman who helped open doors to public service for more women and Asian Americans," said Gov. Jerry Brown on Friday. "On behalf of all Californians, Anne and I express our deep condolences to March's family."
Eu was probably best known for her successful campaign to ban pay toilets in public buildings, arguing that urinals were often free, but she also ushered in voter registration by mail and got a complex built to showcase California's archives.
"Our elections system today reflects many of Secretary Eu's contributions that include voter registration by mail, absentee ballots upon request, and candidate statements in ballot pamphlets," said California State Controller Betty T. Yee. 
Eu used the toilet issue in her bid for secretary of state and collected a record 3.4 million votes, the Los Angeles Times reports. Four years later, she topped that by 600,000 votes. 
"Not too bad for a lady born behind a Chinese laundry," she told a Los Angeles Times reporter in 1979.
Eu was born March 29, 1922, to Yuen Kong and Shiu Shee in the central California town of Oakdale. Her parents ran a hand laundry. Eu was a third-generation Californian.
She was a dental hygienist and educator who became interested in politics while serving as president of the American Dental Hygienists Association.
"She was such a remarkable woman," Lagomarsino said. "She broke barriers and she didn't take discouragement personally.