California redwood coast No. 1 U.S. destination in 2018: Lonely Planet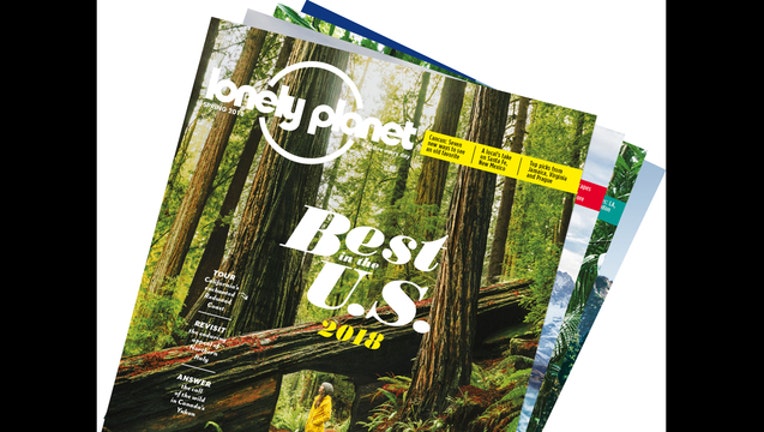 article
Lonely Planet named California's redwood coast the number one destination in the country to visit in 2018.
Located four hours north of San Francisco, the wooded region spans 175 miles of coastline in Humboldt County and is home to the Avenue of the Giants, and trees that appear in blockbuster films from Star Wars and Jurassic Park.
The pick was especially great news for those at Save the Redwoods, a San Francisco organization celebrating its 100th birthday this year. 
"We couldn't be happier that Lonely Planet is sharing what we've known for 100 years. The coast redwoods are a must-see destination for everyone," said league spokeswoman Jennifer Benito- Kowalski.
The organization recently developed a trip-planning tool, ExploreRedwoods.org allows to allow users to discover trails, access to giant trees and camping areas. Itineraries can be downloaded to a visitor's phone or printed and carried since many parks are located outside of cellphone reception areas.
As for Lonely Planet's full list of 2018 top destination points in the United States: 
1.    California's Redwood Coast
2.    Boise, Idaho
3.    Chattanooga, Tennessee
4.    Florida's Space Coast
5.    Cincinnati, Ohio
6.    Midcoast, Maine
7.    Richmond, Virginia
8.    Kentucky Bourbon Country
9.    Minneapolis, Minnesota
10.    Southeastern Utah